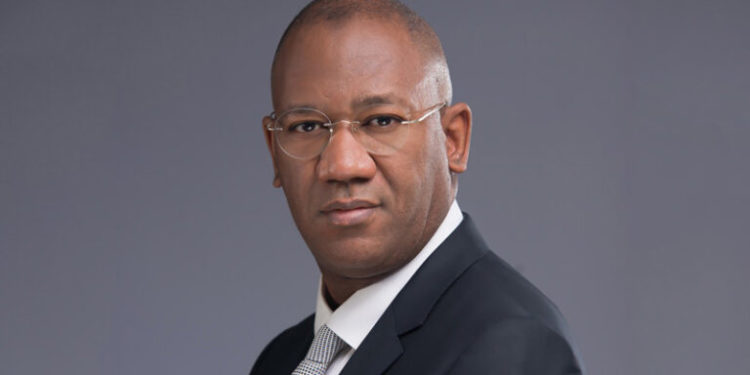 After talks between Rabiu Kwankwaso's New Nigeria Peoples Party (NNPP) and Peter Obi's Labour Party broke down, the latter party has decided to choose Senator Yusuf Datti Baba-Ahmed as running mate. Senator Datti is not so popular in the Nigerian political space but running alongside Peter Obi will surely bring him to the limelight. Nigerians are eager to know more about the man Peter Obi has found worthy to change Nigeria with.
Personal Life
Senator Yusuf Datti Baba-Ahmed is a 46-year-old politician, economist, educationist, and philanthropist born into the Baba-Ahmed family in Zaria, Kaduna State in the 1970s. He is one among his father's thirty-three children. His father was an Arab cattle-trader from modern day Mauritania and would go on to become a high profile expert and professor in Islamic Jurisprudence.
Academic Background
Senator Yusuf Datti Baba-Ahmed holds four academic degrees, a BSc and MSc in Economics from the University of Maiduguri, MBA from the University of Wales, Cardiff, United Kingdom, before completing his Ph.D. (Doctor of Philosophy) at the University of Westminster, UK in 2006.
Political Career
The Labour Party's Vice Presidential candidate served as member of the House of Representatives between 2003 and 2007. In the 2011 general elections, he was elected as Senator for Kaduna North, in Kaduna State under the platform of the Congress for Progressive Change (CPC). His stay in the Senate would be for a short stint as the electoral tribunal overturned his victory and he left office in 2012.
Business Career And Philanthropy
After the completion of his National Youth Service Corps year at the University of Agriculture, Abeokuta, Senator Datti would go on to work as Projector Co-ordinator, Baze Research and Data Services Ltd. and as Officer II in the Nigerian Security Printing and Minting Company, Lagos. From July 1997 to December 1998, he worked as Banking Officer in the First Bank of Nigeria Plc before becoming Managing Director of Baze Research and Data Services Ltd from July 1999-January 2003.
Senator Baba-Ahmed established the Baze University in 2011. The university is an independent academic institution located in Abuja. Noting that the educational system in Nigeria is "appalling,'' he founded Baze University using the benchmark of institutions abroad "to contribute towards fixing the system in order for Nigeria to realize its potentials and address various challenges.''
In 2015, he was appointed as Chairman, Board of Trustees (BOT) of the National Youth Service Corps (NYSC) Hope Alive Foundation, a group which leads campaigns for the post-service economic survival of corps members who during the course of service suffered permanent disability. Among other positions Senator Baba-Ahmed occupies, he is presently the Pro-Chancellor of Baze University, Managing Director, Baze Research & Data Service Ltd, and Chairman, Baze Construction Ltd. In total, his companies employ over 1000 people inclusive of expatriates and professional Nigerians in Diaspora.
His love for philanthropy and dedication to the growth of Nigeria's educational system would see him build and donate two junior secondary schools with capacity of 4,000 students. So far, the schools have graduated over 6,000 students.
Anti-Corruption Campaigns
During his time as Member of the House of Representatives, Senator Baba-Ahmed gained popularity for speaking out against corruption and the Third Term Agenda of President Olusegun Obasanjo. He would go as far as vowing not to seek reelection in May 2006 unless action was taken to investigate allegations accusing house members of collecting bribe in other to ensure the constitutional changes needed for a third term presidency. Senator Baba-Ahmed took the Independent National Electoral Commission (INEC) to court in 2007 over the conduct of past elections.
During an Islamic media forum in Abuja, 2008, he urged journalists to submit accurate reports without fear, lamenting that the corruption in Nigeria is endemic and requires serious prayers and determination from every stakeholder to fix the situation.
Sources
Baze University
Wikipedia
Featured Image Credit: News Online Nigeria