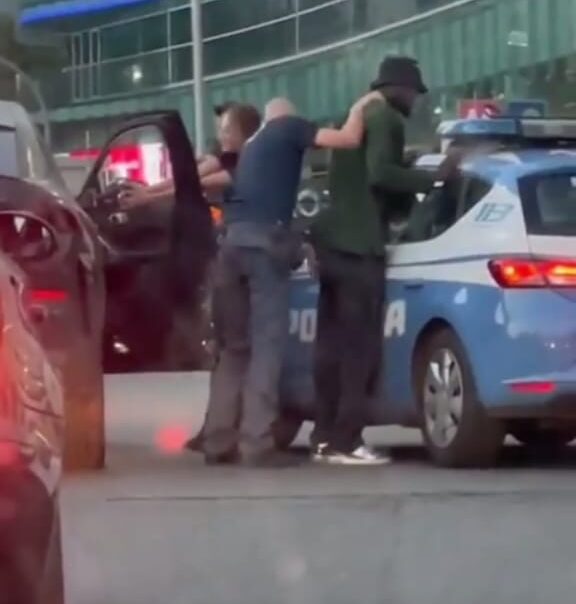 Bakoyoko won the 2021/22 Italian Serie A with AC Milan.
A shocking video of French international footballer Tiemoue Bakayoko being held at gunpoint and checked by the Italian police have been trending online. The former AS Monaco star was allegedly mistaken for a suspect and was being thoroughly checked until the officers discovered he was not their suspect and stopped with the search immediately.
The video has caused a lot of controversy as the officers have been accused of being racist by critics. Some argue that it was a clear case of racial profiling and did not understand why the officers couldn't notice Bakayoko who is a celebrity in Milan where he has featured for AC Milan.
Bakayoko is yet to make a public statement regarding the issue as at the time of filing this report. However, there is a huge chance that the check has nothing to do with racism but a mistake on the part of the Italian police.
Source
Twitter
Featured Image Credit: Twitter