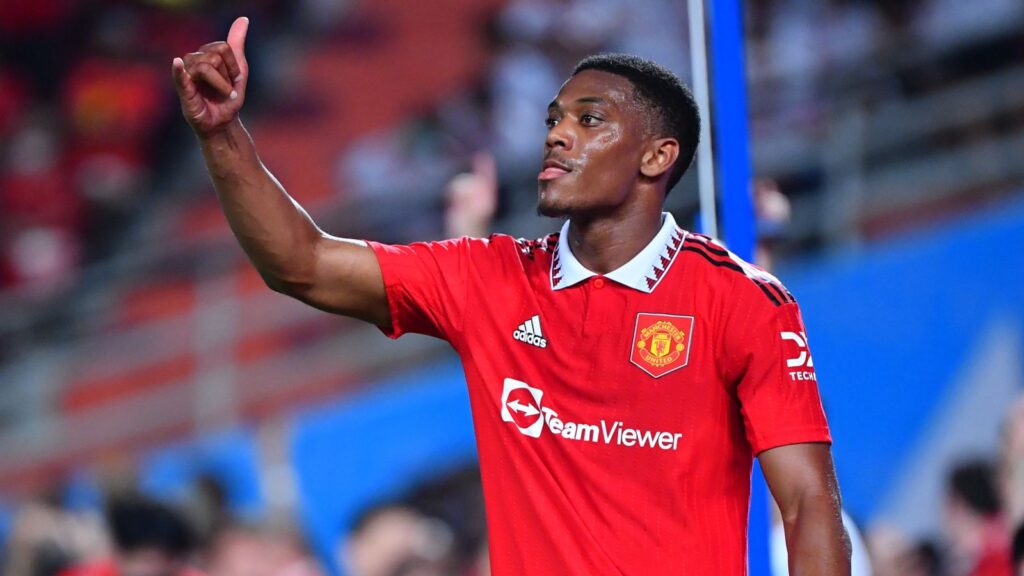 The Dutch tactician believes the French international has what it takes to flourish at United.
Manchester United manager Erik ten Hag has backed French international Anthony Martial to overcome his struggles and impress at Old Trafford.
Martial, 26, was a big money move for United in 2015 and was likened to the legendary Theiry Henry. However, the Frenchman has failed to live up to expectations with the Red Devils and was loaned out to Sevilla last winter.
There has been doubts surrounding the future of Martial, but Ten Hag appears to want to keep the French star, expressing belief in him to do better after impressing in Man United's 4-0 victory over Liverpool and 4-1 comeback win against Melbourne Victory in the preseason games.
"I'm sure he can come back even better,'' the Dutchman said about Martial.
"I think when he has the right focus and the right motivation and he works hard he will have production because he is a good player.''
Ten Hag believes it's up to the Frenchman to raise his game at United.
"I say when he has the right focus and every day delivers his max then he will have production and it's up to him.''
Source
Sky Sports
Featured Image Credit: Sky Sports