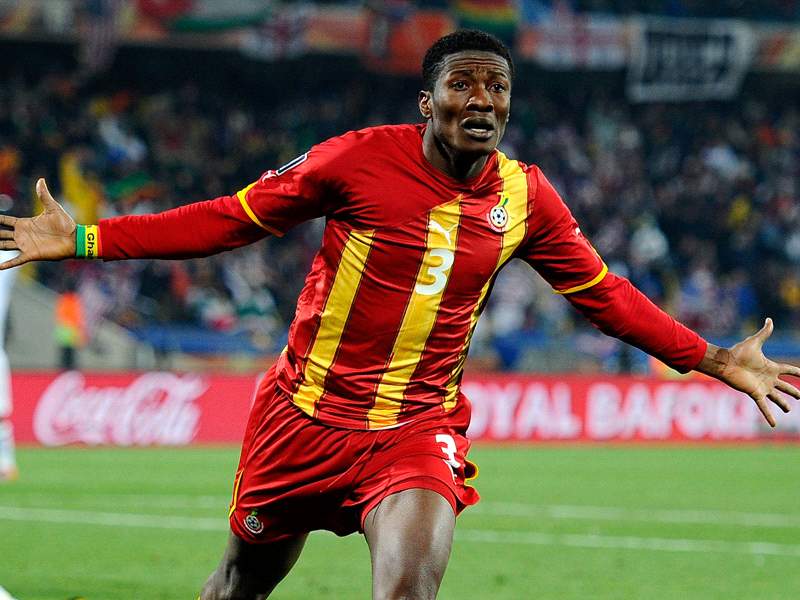 Gyan has not played competitive football for more than a year.
Ghanaian footballer, Asamoah Gyan, has revealed that he could make a return to his country's national team in the 2022 FIFA World Cup. The 36-year-old last featured for the Blak Stars in 2019 and was last involved in a competitive game in May 2021 for Ghanaian Premier League side, Legon Cities, against WAFA. He would go on to terminate his contract with the Accra-based side few months later and has remained inactive.
Despite being absent for a while, the former Sunderland FC star during an interview with the BBC debunked claims of retirement and insisted that he has unfinished business especially with the Ghanaian national team.
"Anything can happen. You know it's happened before. I'm talking about Cameroon in 1994 with Roger Milla you know coming back from retirement to play in the World Cup. I haven't retired yet. I haven't announced my retirement. You know I've been out for almost two years now due to injuries, due to my body.''
Asamoah Gyan
Gyan noted that he has started training again and is looking forward to how his body reacts.
"I just need to get my body back in shape. So I've started training of course so I need to get back in shape and see how my body reacts to playing competitive football. Talent-wise, I reckon it's there already so I just have to prepare physically and then we'll see what happens."
Gyan
Asamoah Gyan is his country's all-time leading goal scorer with 51 goals (six World Cup goals). He is Africa's highest goal scorer in the history of the FIFA World Cup.
Source
Completesports
Featured Image Credit: Goal