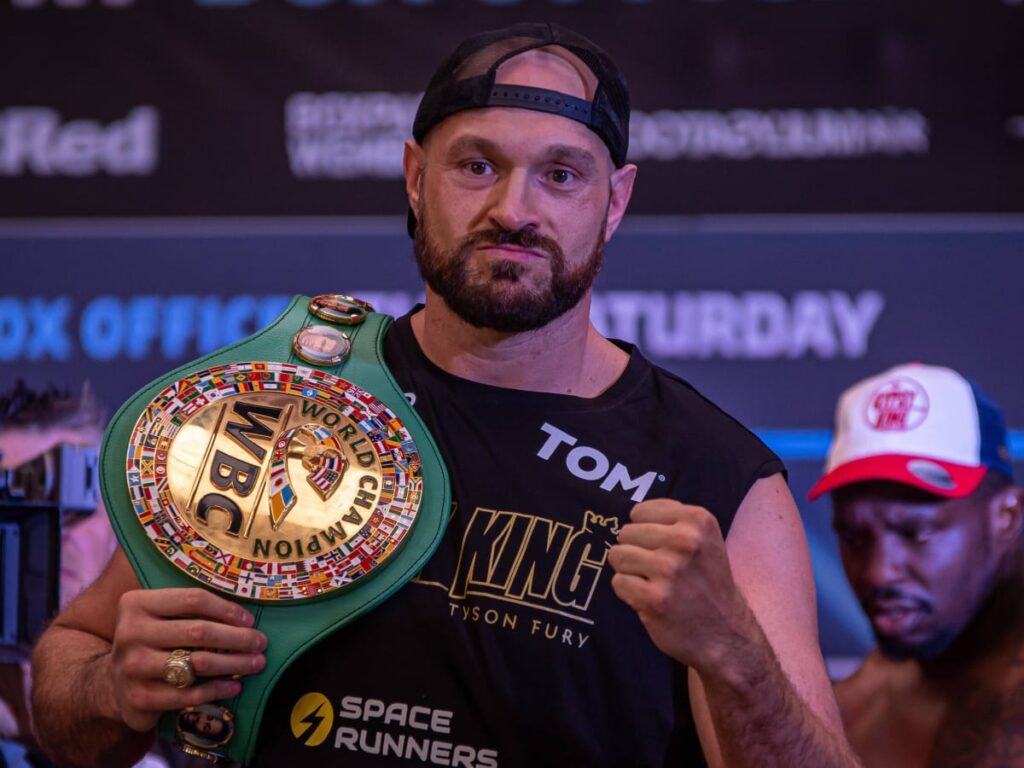 The Gypsy King was not impressed with the performance of Joshua and Usyk on Saturday night.
Boxer, Tyson Fury, has slammed the duo of Anthony Joshua and Oleksandr Usyk after their heavyweight titles rematch on Saturday night, August 20, 2022 (WAT). Usyk beat Joshua after 12 rounds to retain his title but Fury was left unimpressed by the performance of both boxers and noted that he would beat both fighters on same night.
The Gypsy King who is regarded as one of the greatest boxers of all time said on social media:
"After watching that, the both of them were s***e. It was one of the worst heavyweight title fights I have ever seen.It was bulls***. Come on!…I annihilate both of them on the same night. F***ing s***e. Get your f***ing cheque book out, because the Gypsy King is here to stay, forever!"
The British boxer, who announced his retirement in April 2022, might return to the ring and Usyk is anticipating a fight against him.
"I'm sure that Tyson Fury is not retired yet..I'm sure. I'm convinced he wants to fight me. I want to fight him. And if I'm not fighting Tyson Fury, I'm not fighting at all."
Oleksandr Usyk
Usyk and Fury might face off this December.
Sources
LIB
SI
Featured Image Credit: SI