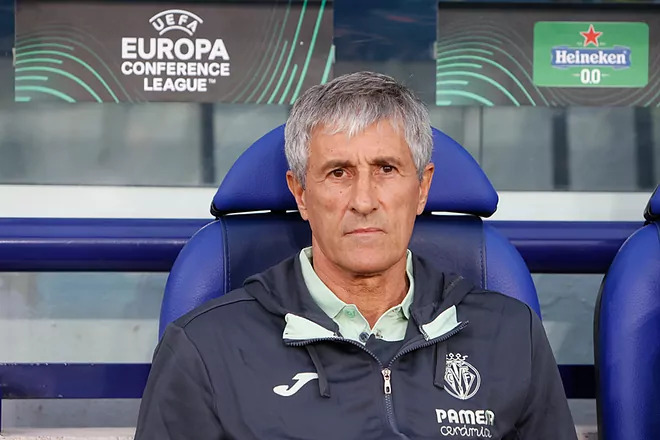 Quique Setien was sacked by the Barcelona hierarchy after an 8-2 loss to Bayern Munich in the Champions League.
Former FC Barcelona coach, Quique Setien, has revealed that the Spanish side "still owe me money.'' Setien who recently got appointed by Villareal after Unai Emery was shown the exit, expressed delight with his new job after a 2-2 debut draw against Hapoel Beer Sheva on Thursday, October 27, 2022.
"I wasn't entirely convinced that they were going to give me a chance somewhere I could fit in…It has been a wonderful surprise. Villarreal had a coach who was doing very well and nothing suggested like this could happen. I had offers from abroad but I didn't feel like it. I could have gone to the U.S. which attracts me a lot but I was surprised to receive that call.''
Setien
The Spanish coach also refused to discuss his relationship with Messi during his time at Barca. There were several reports that said Setien and Messi did not have a good relationship, but the new Villareal boss insisted:
"I can't say if he (Messi) disappointed me. There are things that I like and others that I don't and I had to deal with them.''
Setien also regretted not leaving Barcelona earlier before an 8-2 loss to Bayern Munich in the Champions League which saw him sacked as coach of the five-time European champions.
"Barcelona were the team I always dreamed of coaching, and being there I thought: 'I should have done what  (Jose Antonio) Camacho did and left.' If there are things that don't suit you, you shouldn't be a hypocrite and leave.''
Setien
Source
MARCA