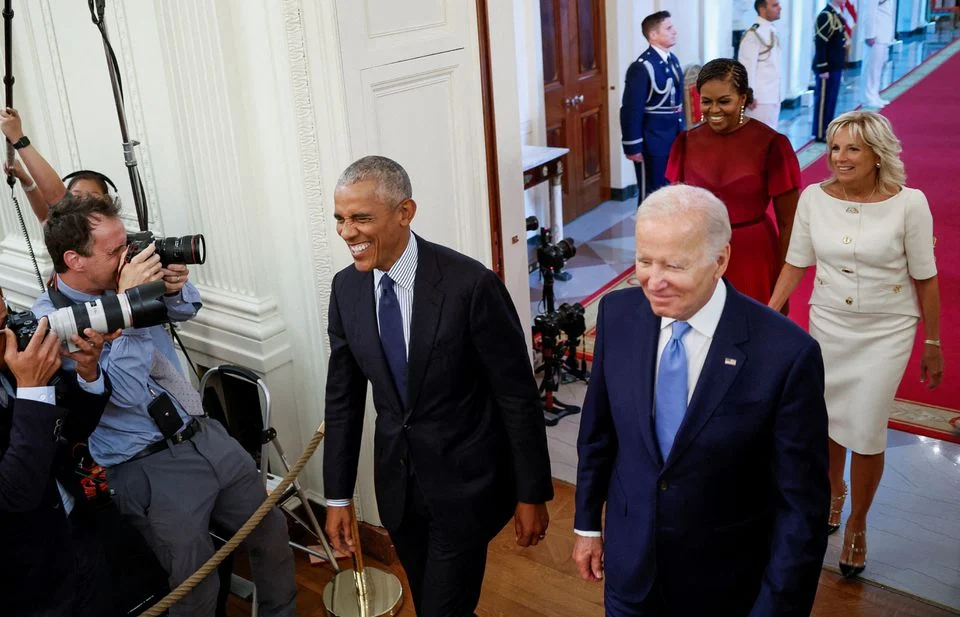 Obama served as President of America for eight years.
With less than two weeks left until the United States midterm elections, Democrats which are on the verge of loosing their thin majority in the Congress, are counting on the heroics of former president, Barack Obama, to win the majority or at least limit their losses.
Obama is expected to travel to Georgia on Friday, October 28, before moving to Wisconsin, Nevada, and Pennsylvania, states considered to be key battlegrounds in the election billed for November 8, 2022.
Republican candidates appear to be gaining strong momentum in all four states. Obama who left office after two terms in 2017 is expected to work towards ensuring that the Republican party which needs just one Senate seat to assume control of that chamber, suffers losses in the election. Republicans see Georgia and Nevada as prime targets in their bid to gain majority.
The Republican Party is also seen as favourites to win majority in the US House of Representatives. Gaining control of both chambers will enable Republicans stonewall the agendas of President Joe Biden, block presidential nominees such as federal judges, and also launch investigations into his administration.
Reuters/Ipsos latest polls leaves President Biden's approval rate among voters at 39%. Obama is expected to save the situation for the Democrats.
Source
Reuters