Wizkid Says Someone Considered As Enemy Is On His New Album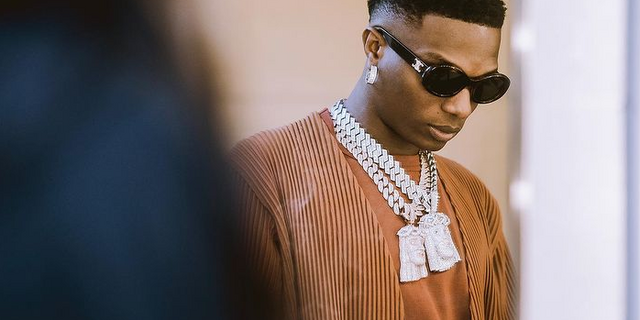 Wizkid shocked fans by revealing that someone seen as his enemy is on his album.
Superstar musician, Wizkid, has revealed that an artist many fans consider as his enemy is featured in his soon-to-be-released album. Wizkid plans to release his fifth studio album "More Love, Less Ego,'' on November 4, 2022 and has got fans guessing who it would be after the shocking revelation.
Wizkid's revelation was made public via a video post which went viral on Friday, October, 28, 2022. The "Love My Baby,'' crooner was captured shirtless with few other people in a room when he said:
"I have two albums ready. I have one collabo. Somebody people said I'll never make a song because they think we are not friends…We are very good friends. He's on my album too. It's going to be something very special. I'm very excited for Afrobeats and where we're at.''
As the guessing game continues, all pointers are directed towards Davido. Fans of Wizkid and Davido has always debated who is the best among the two.
Starboy as he is fondly called has established presence as one of Africa's leading acts on the global stage. He has collaborated with high profile acts such as Beyonce and Drake, and bagged numerous awards such as a joint Grammy Award win.
Source
The Nation
Instagram @mufasatundeednut