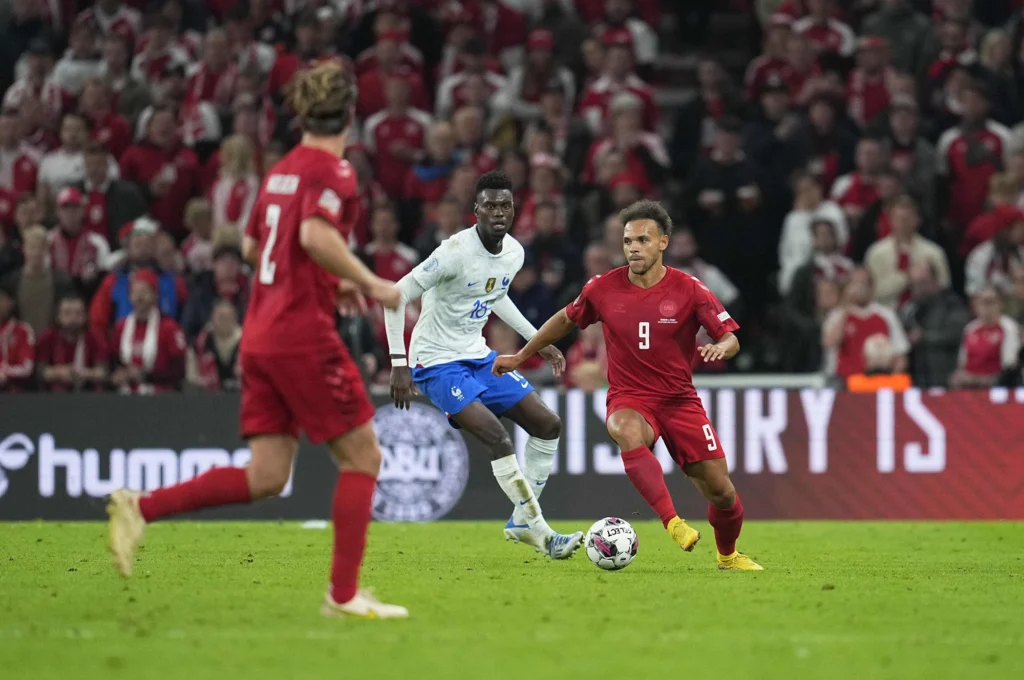 FIFA banned the European nation from spreading human rights messages in the tournament.
Denmark's senior men's national football team has been forbidden by FIFA from wearing training shirts displaying messages relating to human rights at the 2022 FIFA World Cup in Qatar.
In an interview with Danish publication, DR Sporten, the CEO of Danish Football Federation, Jakob Jensen, said they had planned to wear jerseys displaying "Human Rights For All,'' but it was countered by FIFA.
Jensen said:
"Today, we received a message from FIFA that the training shirt we had thought the players should train in, which says Human Rights For All on the stomach, has been rejected for technical reasons, and we are sorry about that. We are of the opinion that the message Human Rights for All is universal and is not a political call, but it should be something that all people can support."
FIFA stands by the International Football Association Board's (IFAB) Laws of the Game and has refused to comment on the issue. In the IFAB handbook, law 4.4 states that:
"Equipment must not have any political, religious or personal slogans, statements or images.''
Since Qatar was awarded the right to host the biggest football competition in the globe, there has been series of controversies as the Asian nation has been strongly criticized over allegations relating to abuse of human rights and migrant workers treatment.
Source
CNN