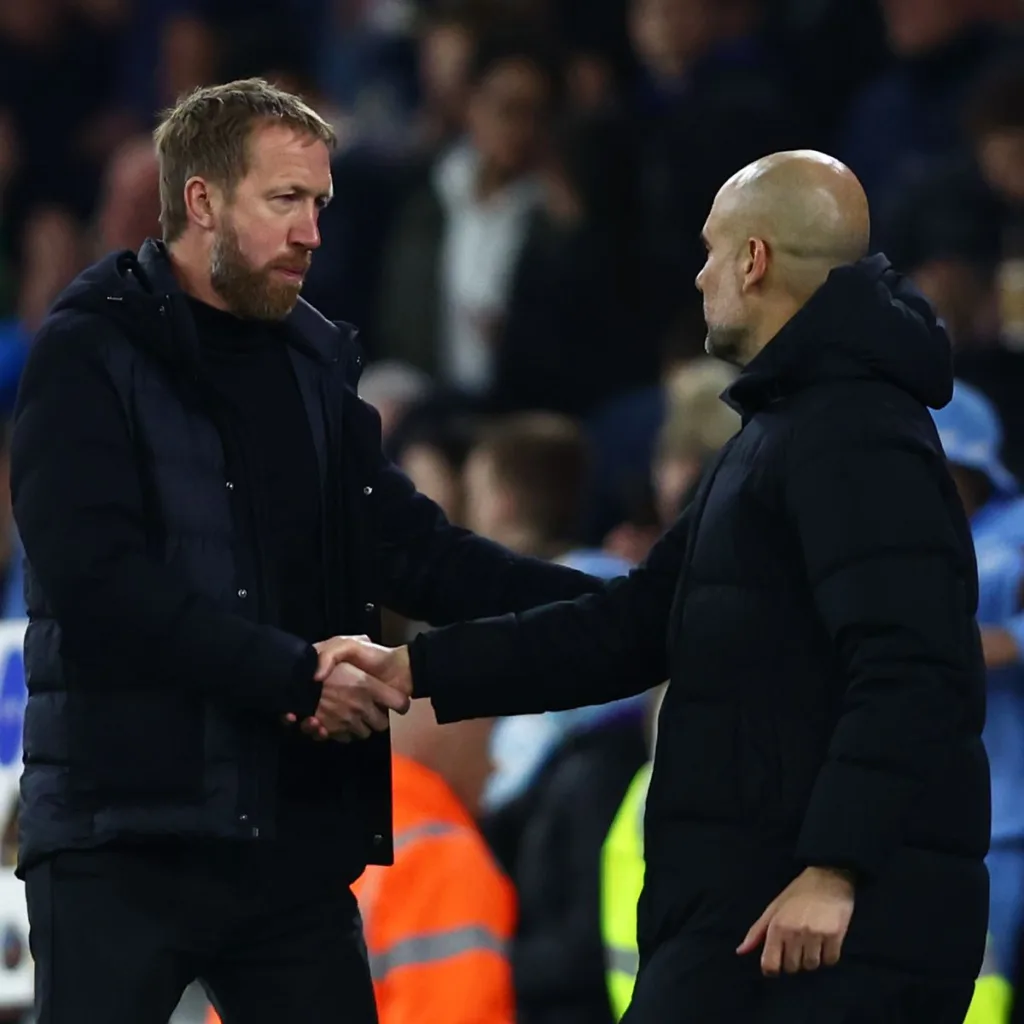 Guardiola's Man City beat Chelsea 4-0 on Sunday, January 8, 2022 in the FA Cup.
Pep Guardiola has opined that Chelsea FC manager, Graham Potter, needs more time to flourish in West London.
Manchester City beat Chelsea 4-0 on Sunday, January 8, 2023, to advance into the fourth round of the FA Cup, but Guardiola believes Potter deserves more time to change the fortunes of the club which has only recorded one win in their last eight outings.
Guardiola said:
"I would say to Todd Boehly, give him time. I know in big clubs, results are important but I'd say give him time. The second half is what he is. What he's done at Brighton is outstanding, but… we need time in the first season. I had (Lionel) Messi in Barcelona my first season so I didn't need two seasons because Messi was there."
Chelsea managed just one shot against Guardiola's Man City on Sunday as The Blues fans chanted the name of their former manager, Thomas Tuchel, in the second half to show displeasure at how Todd Boehly has managed the club since buying over from Russian business mogul, Roman Abramovic.
Despite the chants and criticism, Potter believes that he will turn things around at Stamford Bridge.
The British manager said:
"I can understand their (the fans) anger. They're supporters of Chelsea, they're used to better than this and I can understand their position. All I know is that we're working really, really hard. We're in a tough moment and I think if we want to accomplish anything sometimes there's going to be a struggle and that's clearly what we're in. That's the challenge for us all, to try and stick together. I acknowledge the feelings of the supporters and I understand them."
Chelsea occupy 10th position on the league table, ten points behind the top four with 21 games left to play.
Source
Completesports