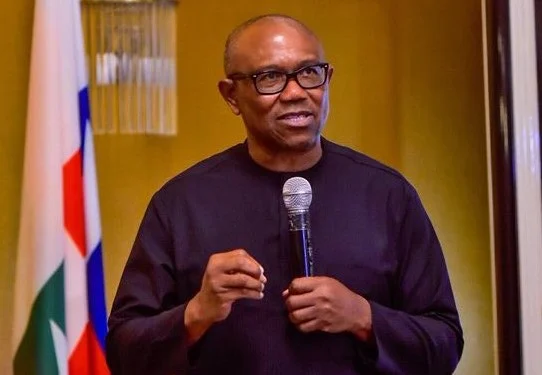 Obi hired the services of numerous women during his tenure as governor of Anambra State.
Labour Party presidential candidate, Peter Obi, has opined that Nigerian women are more productive and less corrupt than men. The former Anambra State governor made his views known during a Channels TV-organized town hall meeting on Sunday, January 9, 2022.
When quizzed about the participation of women in politics, Obi said:
"As governor, I was about to set up a ministry of men's affairs because women took over. It is simple, go and verify. As governor of Anambra State, my Chief of Staff, the Permanent Secretary of Government House, the commissioner for finance, the Accountant General, the Head of Service, the Commissioner for Youths and Sports, the Commissioner for Education, the Commissioner for Local Government were all women; they took over."
Obi went further to narrate why he believes women are more productive than men:
"I can say it without anything; women are more productive in Nigeria than men any day any time. I worked with them when I was in the banking industry, they saved the bank. When they believe in anything they go for it. I wish our men will do the same thing. And they (women) are less corrupt; they are easily satisfied with little. Men will just go on and on forgetting that it is public money they are taking. I am very sorry about that, men. I am one of you but I have to say the truth of what I observed."
Peter Obi promised to appoint more women into political offices if elected president in the February 25, 2023 presidential election.
It will be recalled that the National Assembly on March 1, 2022, rejected a constitutional bill which sort to create 111 special seats for women. Out of the 469 seats available in both chambers of the National Assembly, women occupy only 19.
Source
Pulse NG