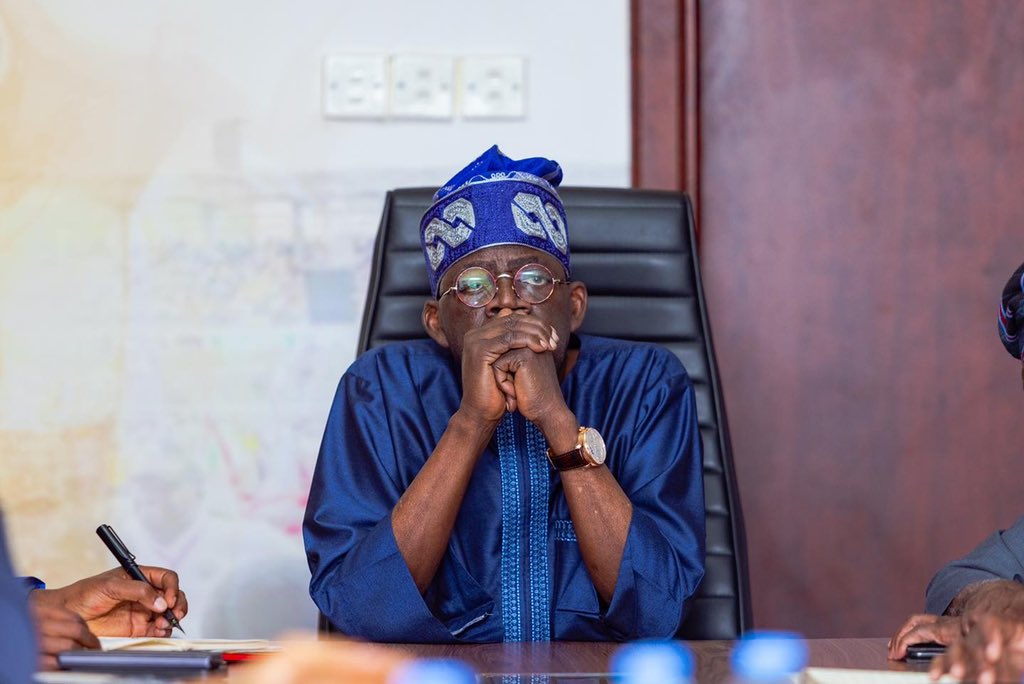 Tinubu said the chaos caused by the lack of fuel and naira is part of a plot to overthrow Buhari, who has barely three months to spend in power.
The presidential candidate of the ruling All Progressive Congress, Asiwaju Bola Ahmed Tinubu, has alleged that there is a plot to overthrow President Buhari and impose an interim government on citizens by those responsible for the naira and fuel scarcity.
Tinubu made his views known on Friday, February 3, 2023, during his campaign rally in Ekiti State.
The former Lagos State governor said:
"They are hoarding naira so that you can be angry and fight. They want confusion so that the election can be postponed. What they want is an interim government, but we are wiser than them. We will not fight. Any rat that eats rat poison will end up killing itself.''
ALSO READ: NIGERIAN MILITARY DENIES REPORTS SAYING IT WARNED SOLDIERS AGAINST COUP
It will be recalled that Tinubu was rumoured to be at loggerheads with the presidency after alleging that the naira and fuel scarcity were part of plots to sabotage his presidential bid. He would go on to debunk rumours of a rift with Buhari, insisting that he will remain friends with the president after his tenure in office.
ALSO READ: TINUBU SAYS HE WILL ALWAYS BE FRIENDS WITH BUHARI
While speaking in Ekiti, Tinubu said he is not contesting to enrich himself because he already has wealth but is vying for the presidency to better the lives of Nigerians.
He said:
"I am in the race for the betterment of the people. If it is what I will eat and what I need personally, God has provided for me. I am in this race to make life good and better for you too. Ekiti people are well-educated people. They are well-read; they don't joke with education. But it is not good to finish schooling and not get a job. So, we shall provide jobs for you. On that day, we will trek to the polling booths to cast our votes. Your polling booths are not far from where you live. So, you should walk down to cast your votes."
Rumours say Tinubu is unfit to rule Nigeria, but he has refuted those claims despite video footage showing him fall asleep during critical meetings.
Source
Pulse NG