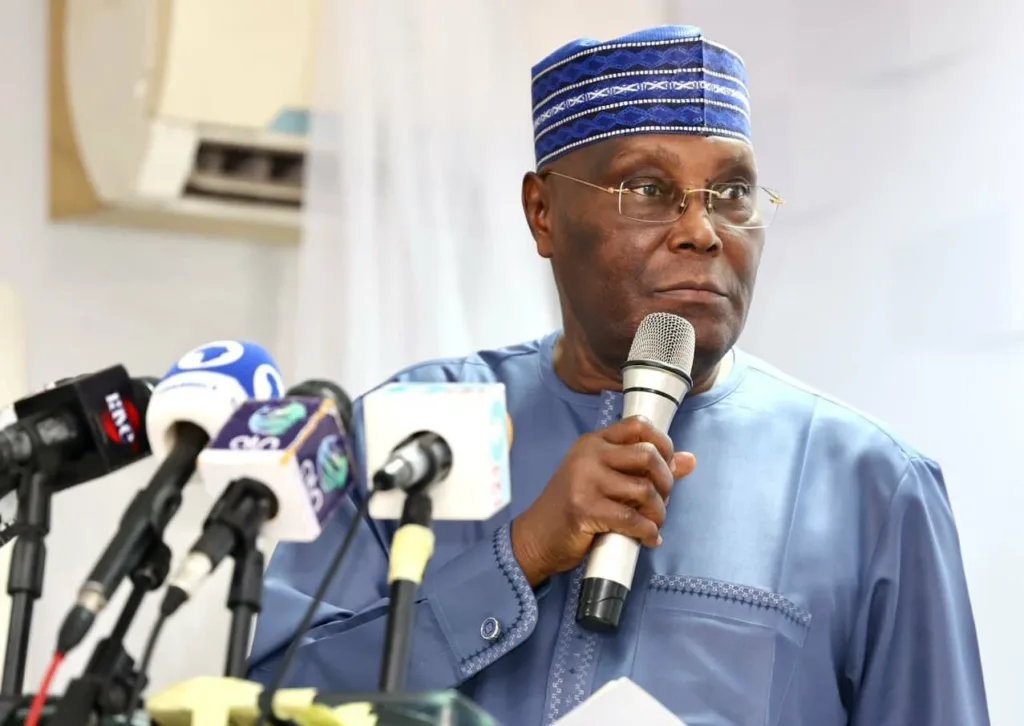 Atiku made the decision after a meeting with INEC officials.
The Peoples Democratic Party presidential candidate Atiku Abubakar has withdrawn his application for the Independent National Electoral Commission (INEC) to allow his lawyers inspect electoral materials used for the February 25, 2023 presidential election.
According to a report on Vanguard Newspaper, the former Nigerian vice president made the decision after meeting with INEC officials at the headquarters of the Commission in Abuja on Tuesday, March 14, 2023.
INEC was reportedly willing to allow PDP inspect the electoral materials including the ballot papers.
Related: Atiku Under Fire For Ethnocentric Comments
A member of Atiku's Legal team told Vanguard :
"It was at that meeting which held yesterday (Tuesday) that all the grey areas were sorted out, with INEC, pledging to allow our agents to observe the process of sorting out some of the electoral materials we requested for, especially the ballot papers. Since that was primarily our prayer in the fresh application we filed, we felt that it would not be necessary to proceed with the hearing. So, to save judicial time, we filed a notice of discontinuance which was accordingly granted."
Atiku's decision to withdraw his application for the inspection of electoral materials comes as a shock as he seemed fully prepared to fight the outcome of the election in court after INEC declared the ruling All Progressive Congress (APC) Party candidate Asiwaju Bola Ahmed Tinubu the winner in the early hours of March 1, 2023.
The presidential candidate of the Labour Party Peter Obi is still insistent on proving that he won the election in court.