Omotola Almost Became A Prostitute After Her Father's Death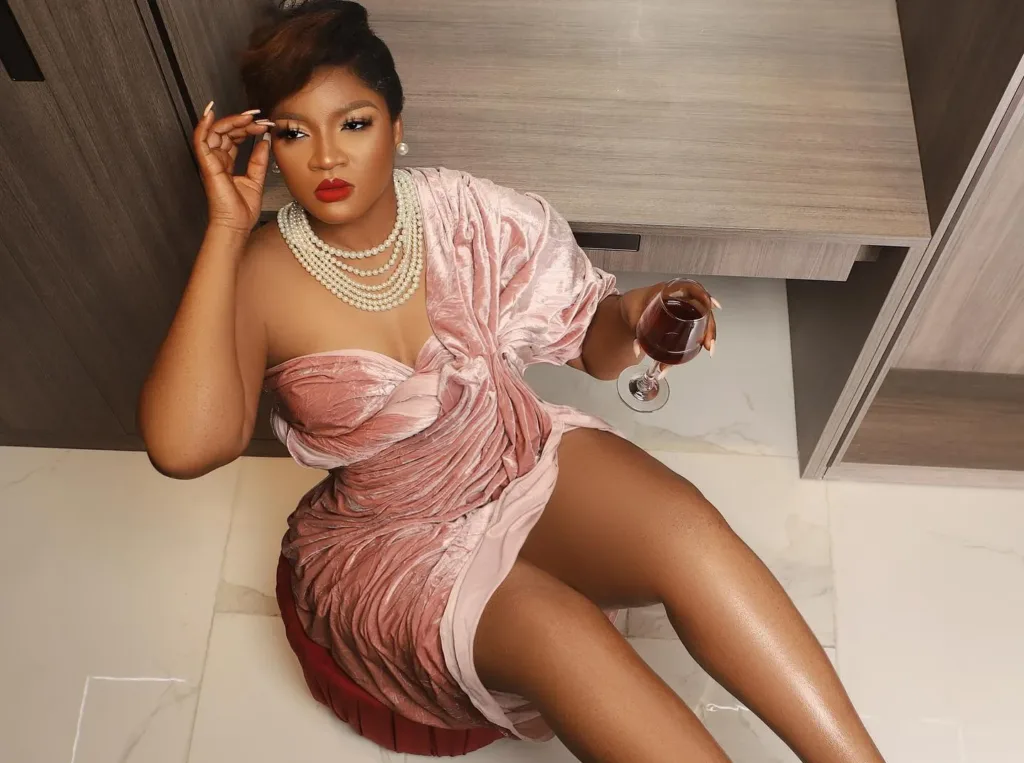 Omotola was willing to do anything to keep her family together.
Superstar Nollywood actor Omotola Jalade-Ekeinde has reminisced on her struggling days in life and revealed that she was willing to settle for prostitution after the death of her father.
The thespian was just 12 when she lost her father, and she narrated during an interview with Chude Jideonwo that she didn't know how to deal with it. She also regretted not spending much time with her father because she was "shipped'' to Kaduna at a very young age.
Related: Omotola Bemoans Nigeria's Hardship
Narrating the impact of her father's demise, the "Alter Ego'' actor said:
"So going through the crowd, the mental process till I got to my compound, and my compound was very big. And all these people, it was like a movie. I had to walk through their midst. And as you're walking, everyone is turning to look at you, some wailing. Some looking in slow motion, I still remember the feeling. And I kept thinking, who's going to greet me first? Who am I going to strike off the list? Then I saw my younger brothers. Then, I walked up the stairs and saw my mom. Then I froze because it now dawned on me that it was my dad.''
She further narrated:
"And so, I didn't know how to react. I didn't know if it was the guilt of me thinking it shouldn't be him. I was too young to process it. Or the fact that I have truly missed him, and now that he's dead; I won't see him again? Or that I'm angry I didn't get to spend enough time with him. He didn't spend enough time with me because I was shipped to Kaduna. So, I didn't know how I was feeling. And so, I was just there, numb. I was really numb."
Omotola disclosed that her determination to keep her family together had her willing to do anything it would take, including prostitution.
"I know my dad was a very strong man. He died when I was twelve. And I think everything that I've been, positively or negatively was sore because of that, my father's death. I don't fear for my life to be honest.  I think I probably would have become a prostitute today because I was that desperate. I got to a point and I said to myself, 'I'd rather sell my body than for anyone to take my younger brothers apart'."
The mother of four went on to beat the odds and has established herself as one of the biggest actors in the Nigerian film industry.