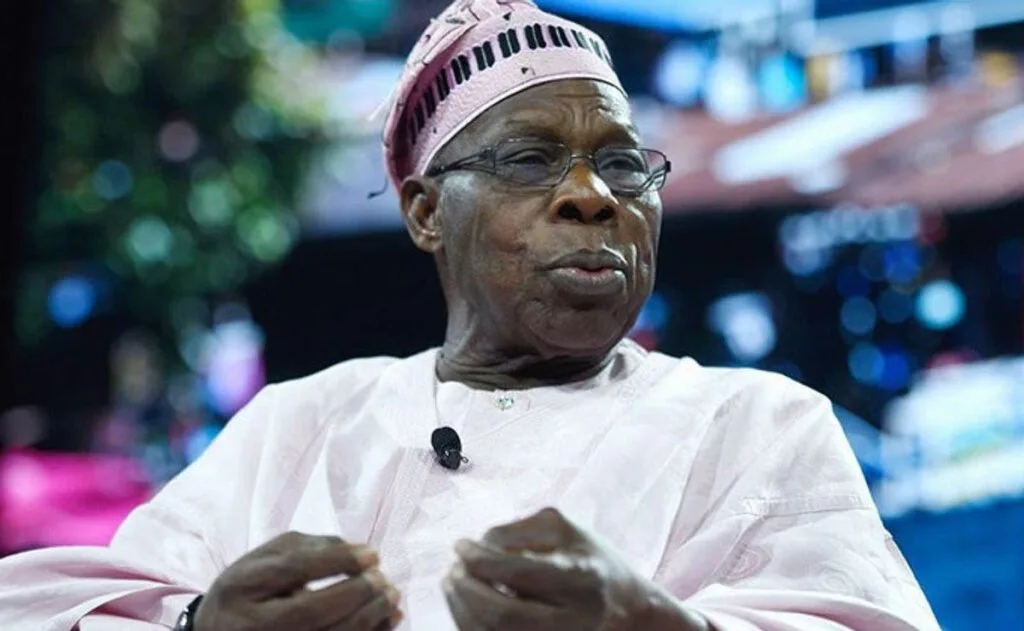 Obasanjo is not pleased with the state of things in the country.
Former Nigerian President, Olusegun Obasanjo, has lamented about the state of things in the country and described Nigeria as a "dwarf'' instead of the "giant'' of Africa.
Obasanjo, who ruled the country during the military and civilian eras, made the assertion during a lecture organized to celebrate his 86th birthday in Abeokuta, Ogun State. He also emphasized that the country was created to be great by God but has suffered due to man-made problems, noting that the country has been likened to a giant with feet of clay.
Related: Obasanjo Says 2023 General Election Will Make Or Break Nigeria
Obasanjo said:
"So, we must continue to hold ourselves together, pray and understand all the factors and the elements that are making us not to be the giant, but the dwarf of Africa and how we can get out of it and I believe and pray that we will get out of it. God has created Nigeria for a great purpose.''
He also lamented about how expectations for Nigeria have dwindled and recalled the country's prospects during independence:
"At independence, the world did not refer to Nigeria as giant in Africa. They referred to Nigeria as giant in the sun; Nigeria was more than giant in Africa. It was giant in the sun. But not only have we not been giant in the sun, we have not even been giant in Africa. Some people called us giant with clay feet."
Obasanjo also lamented about how the country has failed to manage its resources:
"That is not what God has created Nigeria to be. That is what we Nigerians have inadvertently or advertently made Nigeria to be. But will Nigeria continue to be so? I believe no."
It will be recalled that Obasanjo, in a public statement, urged President Buhari to halt the announcement of the 2023 presidential election, which was marred by rigging, violence, and other forms of electoral malpractice. His plea fell on deaf ears as the presidential candidate of the ruling All Progressive Congress, Asiwaju Bola Ahmed Tinubu, was announced the winner of the polls.
(NAN)