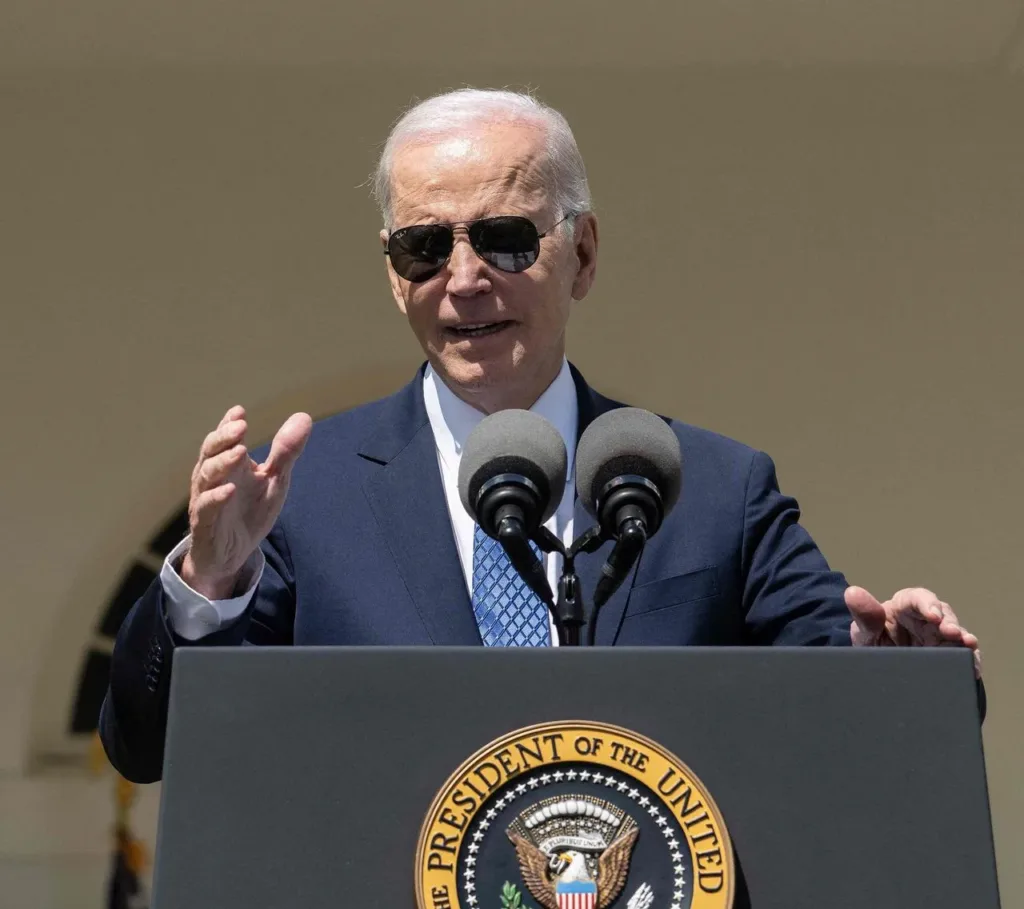 President Biden is the oldest president in US history.
Joe Biden will seek a second term in office as President of the United States in 2024.
President Biden, 80, made the disclosure on Tuesday through a slick video released by his campaign team.
In the video, which starts with imagery from the January 6, 2021, Capitol riot, the Democrat vowed that it was his job to defend American democracy.
"When I ran for president four years ago, I said we're in a battle for the soul of America, and we still are,'' President Biden said.
"This is not a time to be complacent. That's why I'm running for re-election.
"Let's finish this job. I know we can," the octogenarian said.
At the age of 80, Biden is the oldest president in the history of the United States. His decision to run for a second term means he will be 86 by the end of his administration if he is reelected by the American people.
President Biden described Republican opposition as a threat to the country's freedom and vowed to fight moves limiting women's healthcare, curbing Social Security, and banning books.
Related: Trump Says Biden Tried To Divide America With His Name During Capital Riot Anniversary Speech
Biden also blasted "MAGA entremists." MAGA is the popular "Make America Great Again" acronym used by former President Donald Trump who is likely to be Biden's major opposition at the polls in 2024.
Since Biden assumed office, he has won Congress approval for billions of dollars (federal funds) used in combating COVID-19 and building infrastructure.
His administration has also recorded the lowest unemployment rate in American history since 1969.
However, Biden's economic achievements have been marred by a 40-year high in inflation.
His age might turn out to be a huge risk and gamble for the Democrats, who face stiff competition to hold the Senate in 2024 and are currently in the minority in the House of Representatives.
In a medical examination conducted in February, President Biden, who exercises five times a week and does not drink alcohol, was declared "fit for duty" by doctors.
The White House also said Biden's record is proof that he is mentally capable of running the affairs of the United States.
Vice President Kamala Harris will join President Biden as his running mate in his quest for a second term in power.