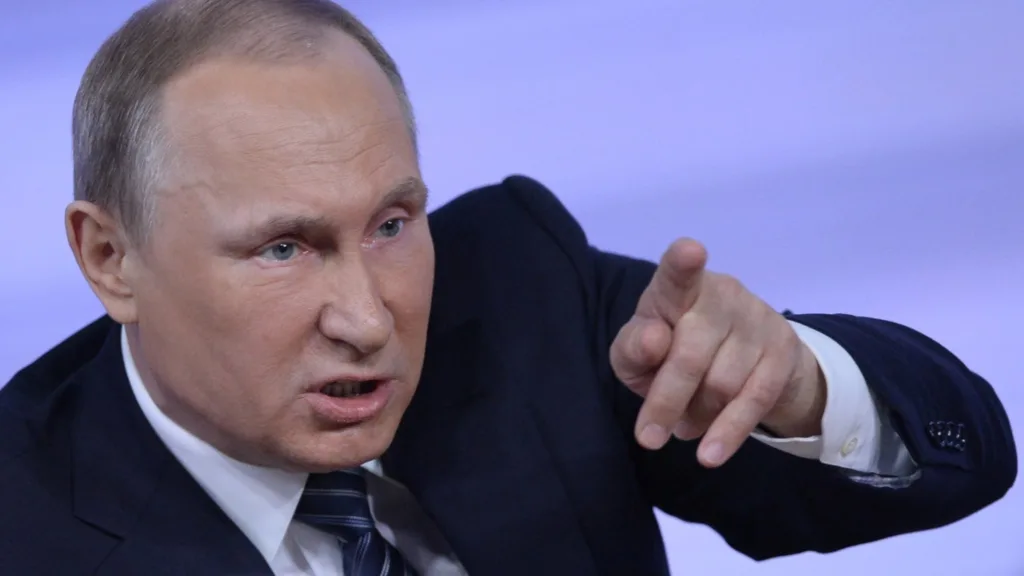 Hardliners in Russia have called for swift action against Ukraine.
Russia has accused Ukraine of attempting to assassinate President Vladimir Putin in a failed overnight drone attack on the Kremlin.
The accusation, which is the biggest levelled against Ukraine by Russia since the start of the over 14-month war, has been denied by a senior official of the Ukrainian government, who insisted that it was a ploy by Russia to carry out a major "terrorist provocation.''
The Kremlin has said Russia reserves the right to retaliate, as hardliners have called for a heavy attack against Ukrainian President Volodymyr Zelenskiy.
Related: Russia Vs Ukraine: US Pledges More Military Presence In Europe
"Two unmanned aerial vehicles were aimed at the Kremlin. As a result of timely actions taken by the military and special services with the use of radar warfare systems, the devices were put out of action," a Kremlin statement said.
"We regard these actions as a planned terrorist act and an attempt on the president's life, carried out on the eve of Victory Day, the May 9 Parade, at which the presence of foreign guests is also planned."
Reacting to the accusation, Mykhailo Podolyak, a Ukrainian presidential adviser, said: "Ukraine has nothing to do with drone attacks on the Kremlin. We do not attack the Kremlin because, first of all, it does not resolve any military tasks."
"In my opinion, it is absolutely obvious that both 'reports about an attack on the Kremlin' and simultaneously the supposed detention of Ukrainian saboteurs in Crimea … clearly indicate the preparation of a large-scale terrorist provocation by Russia in the coming days."
Russian parliament's powerful speaker, Vyacheslav Volodin, has made calls insisting that Russia must use "weapons capable of stopping and destroying the Kyiv terrorist regime."
It remains to be seen what action will be taken by President Putin as the globe pays more attention to the war.