Face Of Lions Crib Facebook Beauty Contest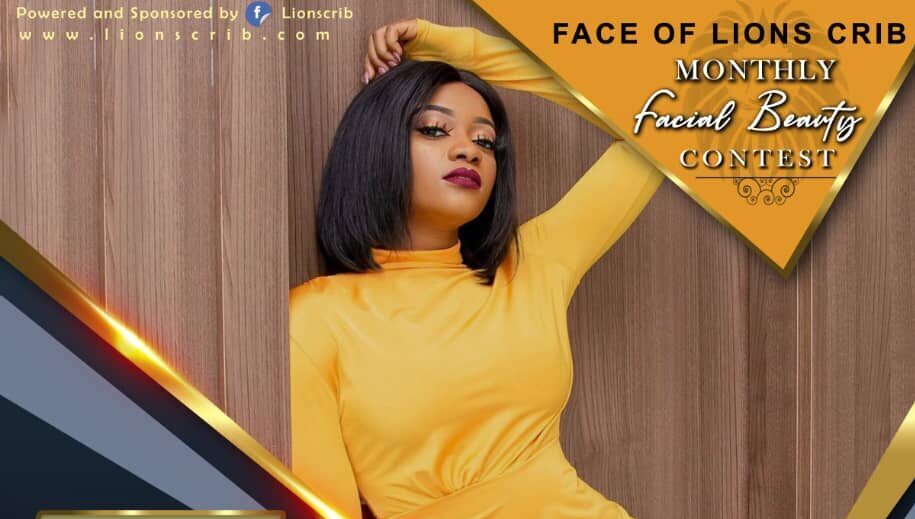 Face Of Lions Crib is an online monthly beauty contest. It is an initiative by the management of Lions Crib (www.lionscrib.com), aimed at helping social media savvy Nigerians market their brands online for free by simply participating and winning the contest.
How To Participate
Contestants (male and female) are required to submit their facial pictures and full name to the WhatsApp account of Lions Crib (09017048438). Their pictures are posted on the Facebook page of Lions Crib @Lionscrib with a unique link for voting attached to it.
How To Win
The contestants are sent their unique voting links. People can vote for contestants by following our Facebook page and liking the pictures of their choice contestants. Failure to follow our page or like the picture of choice contestant, makes your vote invalid. The contestant with the highest number of votes wins the contest.
Deadline
For the February contest, the deadline for accepting entries is February 21, 2021, while voting ends on February 28, 2021. Winner will be announced on March 1, 2021.
Prizes To Be Won
The winner gets a cash sum of 5,000 naira and three free advert slots on our Facebook page, and one free advert slot on our website.