You people will still die for nothing- Joey Akan Warns ''Poor Nigerians'' Against Protest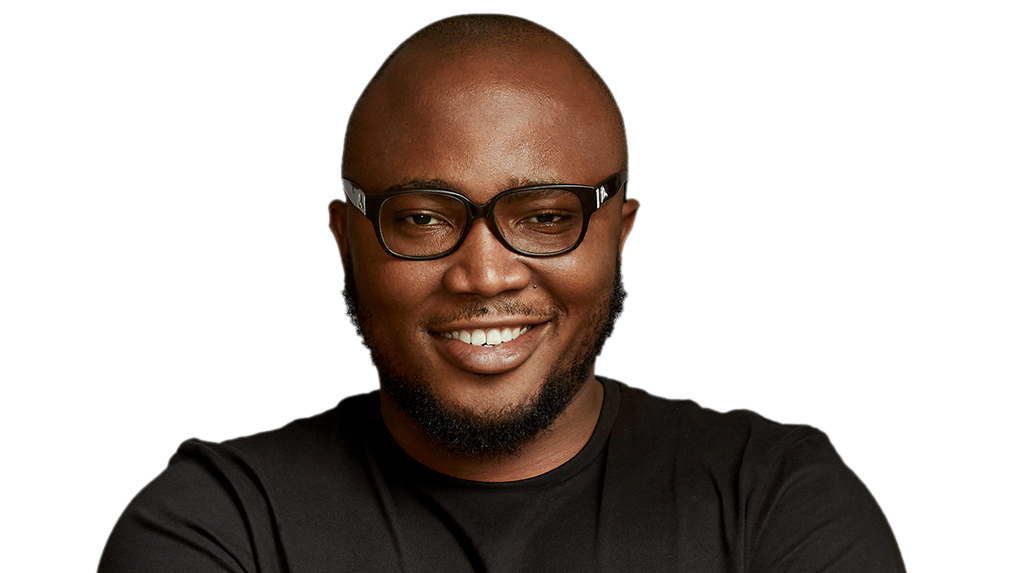 Popular Nigerian entertainment writer, Joey Akan, has warned ''poor Nigerians'' to not engage in the planned February 13, 2021 protest at the Lekki toll gate. Hashtags such as #OccupyLekkiTollGate, #DefendLagos, #DemNoBornYourPapaWell has been trending on social media since the Lekki Concession Company (LCC) were granted permission by the Lagos State judicial panel to take over the toll gate which had been shutdown since the Lekki Massacre of October 20, 2020. Nigerians have expressed their dissatisfaction over the fact that victims of the October 20 massacre have not been served justice and have threatened to stage another protest similar to #EndSARS on Saturday, February 13 if the government goes ahead with plans to reopen the toll gate.
Joey Akan has warned poor Nigerians that they will ''die for nothing,'' while the wealthy and celebrity class will do nothing but express their anger on social media. Akan advised Nigerians to go out and protest only when celebrities and popular figures urging them to do so shows up at protest ground. He made his position known via series of tweets on Monday, February 8, 2021.
You people will still die for nothing
Call people's children out. They'll shoot them again, and you people will do nothing other than tweet aggressively. And let's be honest, na the poor people go die. Your elite protesters will sit at home. Me too, I will sit at home. Poor people will go out and die.
The people wey bin ginger you before, how many of them got shot? How many of "our president" were in the line of fire? People don use una activism get status. Una go follow like sheep, go die. People go still use una death do PR. Advance their private causes. Use your head.
Anybody wey no provide you with cover, or guarantee your safety, no be person wey you suppose follow. Una dey panel dey find dead body. Them na only their passport they seize. But you go still carry yourself go protest. Mumu me twice, can't put the blame on you.
I'll rather serve crack than serve Nigeria. I'll rather protest the rise in the price of Olosho services, than follow una go that toll gate.
People wey dey benefit from that protest, nobody shoot them. When they were killing poor youths, they were insulated in their rich homes, and can be smuggled out of the country. You, your poor mother, who go follow cry or run around when you chop bullet? Who you be?
Call me coward. But e get reason why na coward dey drink brave man burial beer.
No follow anybody wey no follow you stand against bullets. That's all. Good night.
Big English dey sweet. Nobody speak big English pass me. But when bullet show, how many big English speakers follow una die? No be poor people chop am? No be poor people bear the brunt? No be poor people die? Who collect glory? The rich kids. Who flex the PR? The rich kids.
That day, all my friends in government call me, warn me say make I no go tollgate. All my celebrity padi call me tell me say make I no go toll gate. All my rich friends call me tell me say make I no go toll gate. Na the poor people wey de no call, na them die like fowl.
I conducted interviews with victims. People who escaped death, and had to escape Nigeria because they were about to be killed. But when I open Twitter, people wey lead protest dey do press runs. Dey win award. People wey die, don go. Their family don chop threat. Use your head.
Which influencer wey dey tweet been collect bullet? No be inside duvet they bin dey form heartbreak activism? AC been dey blow me when the army was killing poor and defenseless protesters. My room bin chill. I was comfortable while people died. Not again. I no follow again.
You know why them no find dead body of murdered prostesters? Because na mostly Agbero and poor people, na dem die that night. Who dey find Agbero dead body? Who dey pursue justice for dead Agbero? Poor people no fit get justice. Talk too much, and they go kill you throway.
Joey Akan
See tweets below:
Featured Image Source: The Guardian NG