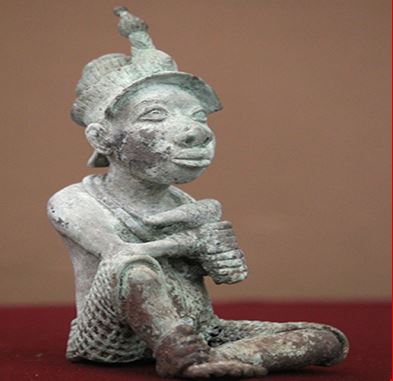 UK university, University of Aberdeen located in Scotland, is planning to return the plundered Benin sculpture which was looted by the British soldiers in 1897.
The university acquired the bronze sculpture representing an "Oba" (king) of Benin, and it is a major item of the cultural heritage of the Benin people and Africans at large.
It was originally taken in 1897, during a British military expedition, where the city of Benin was grossly destroyed and several metal and ivory sculptures looted from the royal palace.
This move by the University of Aberdeen has put pressure on other British institutions, as well as the British musuen to return other plundered Benin sculptures.
Speaking in this regard, the university vice-chancellor, George Boyne said that the looting of the sculpture was one of the most notorious examples of the pillaging of cultural treasures associated with 19th century European colonial expansion.
"It would not have been right to have retained an item of such great cultural importance that was acquired in such reprehensible circumstances."
Neil Curtis, the university head of museums and special collections described the work "as having been acquired in a way that we now consider to have been extremely immoral.
"So we took a proactive approach to identify the appropriate people to discuss what to do," he added.
Image source: punchng.com