DMX's Family Holds Vigil For The Rapper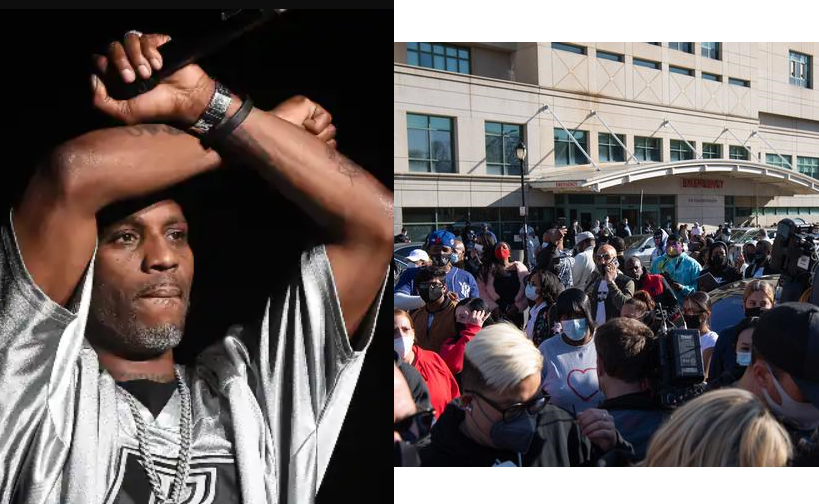 The family of rapper, DMX held a vigil for him on Monday 5th March, outside White Plains Hospital in New York where the 50-year-old has been admitted.
According to the account of his family, the rapper, whose real name is Earl Simmons, was admitted into the hospital on Friday after suffering from a heart attack caused by a drug overdose.
Reports say that the 50-year-old is now "facing serious health issues"; that he has "some brain activity" and is in a "vegetative state".
There are also speculations that the doctors fear he may not make it.
These reports have caused a state of uncertainty as people were even caught crying during the vigil.
Source: Linda Ikeji.