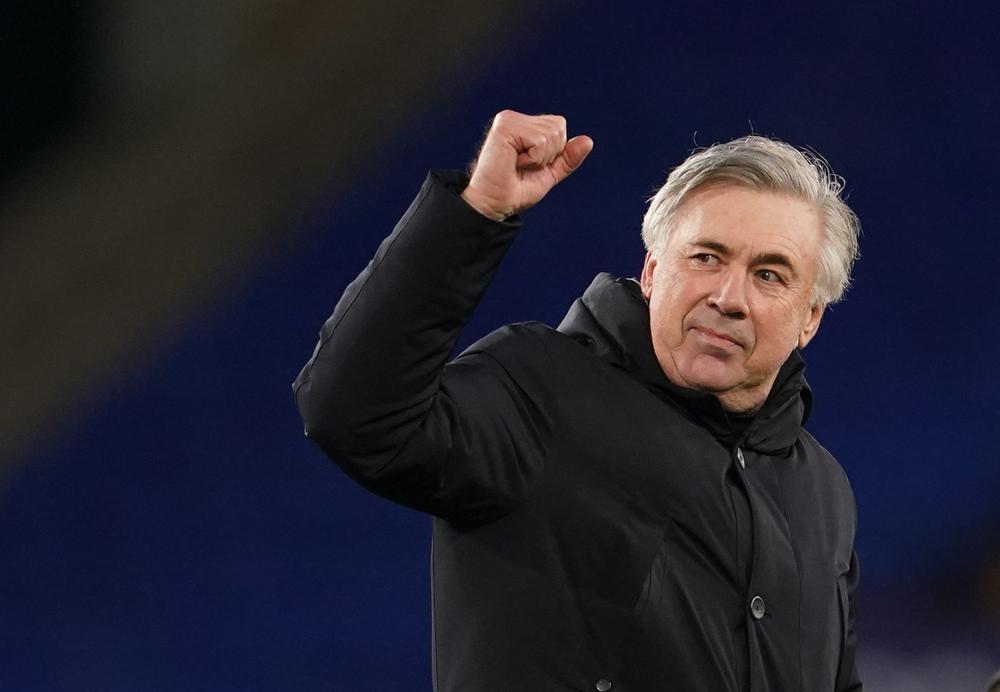 Former Everton Manager, Carlo Ancelotti, has signed a new 3-year contract with Spanish giants, Real Madrid, keeping him at the helm of affairs in the Spanish club until 2024. This news came as a surprise to the world of football owing to how it pulled through within 24 hours.
Carlo Ancelotti took charge of Everton in December 2020, taking over from Marco Silva, and took them to a 12th placed finish, despite the club being near relegation places before he took over.
The 2020/21 campaign began well for the Toffees under the Italian, as they climbed top of the table before the first 10 games were played. Everton looked set to challenge for European spots but it all seemed far too good to be true as they fell off due to injuries and inconsistent performances that left them short of replicating their form earlier in the campaign, finishing 10th after the final match day, 3 points off 7th placed Tottenham, who took the last spot for participation in European competitions.
Carlo Ancelotti is no stranger to Real Madrid as he was formerly a manager for the Los Blancos, and guided them to their first Champions League trophy in over 10 years (2014), bagging the Copa Del Rey in the same season also. He spent 2 seasons at the Spanish side, spanning from 2013-2015, managing a Madrid side which has been described as one of their best since the turn of the century.
The Italian will be looking to bring Real Madrid back to European glory as he did last time, as Real Madrid have fallen short in Europe since the departure of their talisman, Cristiano Ronaldo, in 2018. Real Madrid won the Spanish La Liga title last year, and finished 2nd, 2 points behind eventual winners, Atletico Madrid, this season, but it is perceived that the expectation from those overseeing the club is European glory.
Source
The Athletic
Featured Image Source: BEIN Sports