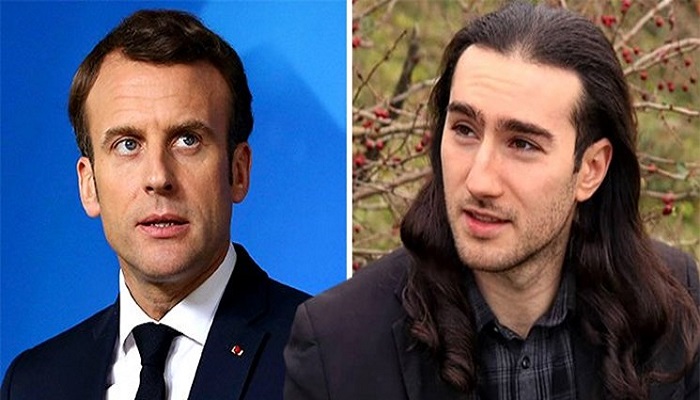 After slapping French President, Emmanuel Macron, in the face during a crowd walkabout on Tuesday, June 8, 2021, Damien Tarel has been sentenced to four months in jail by a French court. The 28-year-old's sentence includes a five-year ban on holding any public office. Darel was given an 18 months in jail sentence but 14 of the 18 were suspended by the court in the south-east city of Valence on Thursday, June 10.
Tarel who described himself in court as a right-wing sympathizer claimed that Macron represented the nation's decline and revealed that he had planned with some of his friends (days before the president's arrival in the city of Drome) to throw an egg or cream at the president, stating that the slap was not planned.
When I saw his friendly, lying look, I felt disgust, and I had a violent reaction. It was an impulsive reaction … I was surprised myself by the violence…I think that Macron represents very neatly the decay of our country. If I had challenged Macron to a duel at sunrise, I doubt he would have responded
Damien Tarel
President Macron refused to comment on the court proceedings but described Tarel's action as an isolated one. Macron also noted that violence and hate are a threat to the European nation's democracy.
Nothing justifies violence in a democratic society, never. It's not such a big deal to get a slap when you go toward a crowd to say hello to some people who were waiting for a long time. We must not make that stupid and violent act more important than it is
Emmanuel Macron
Tarel was arraigned in court for assaulting a public official, an offence capable of bagging an offender a sentence of three years in jail alongside a fine of 45,000 euros.
Sources
Reuters
Linda Ikeji
Featured Image Source: Paksahafat