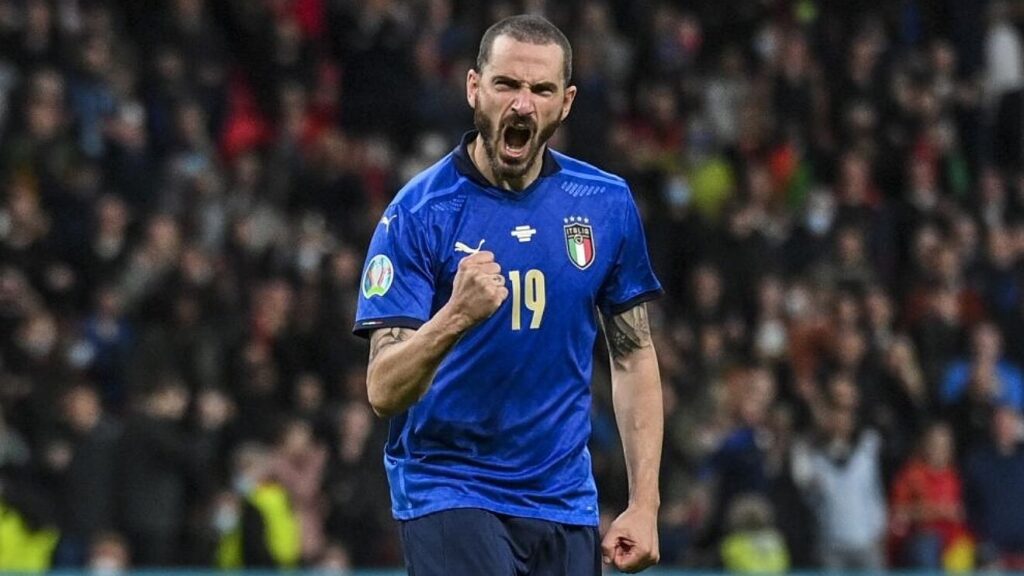 Italian national team defender, Leonardo Bonucci, has stated that the Azurri squad is not scared of playing against England in the Wembley Stadium on Sunday, July 11, 2021. The Italians are set to confront the Three Lions in front of English fans on Sunday for the final of the UEFA Euro 2020 tournament.
Bonucci, 34, has been outstanding in the Italian defence alongside his longtime partner, Georgio Chiellini, 37, and the duo is set to continue their impressive form on Sunday night. The last time Italy made it to the final of the European tournament was in 2012 and they were beaten 4-0 by Spain. Bonucci who was part of that squad, is optimistic about their chances this time.
We will be playing at their home but we are not afraid of that. We are looking forward to going to Wembley on Sunday, even though we will have a mostly English crowd…But being there will be additional motivation for us because we want to achieve something historical and will do everything we can to play a great match, then we will see what the final result will be
Bonucci
Italy head into Sunday's final unbeaten in their last 33 matches.
Source
Completesports
Featured Image Source: MARCA