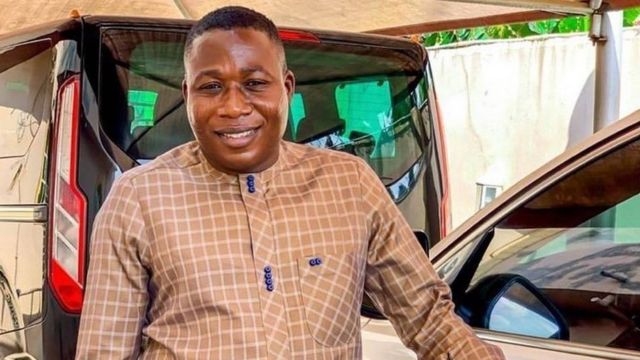 Yoruba Nation agitator, Sunday Adeyemo, popularly known as Sunday Igboho, has been denied extradition to Nigeria from Benin Republic.
This was ordered by Cour De'Appel De Cotonou after a 13-hour hearing which ended around 11:20 pm on Monday, July 26.
The court also ordered that Igboho be kept in prison custody pending further investigation.
Reporters and supporters of Igboho who crowded the premises were barred by the court.
The hearing of the case which was expected to start at 10:00am eventually commenced at about 5:00pm behind closed doors, limiting attendance to lawyers, Igboho's wife Ropo, and a few others.
Recall that Sunday was arrested alonside his wife, Ropo, on Monday, 19 July 2021, by the International Criminal Police Organisation at the Cardinal Bernardin International Airport in Cotonou, Benin Republic.
They were reported to be on their way to Germany.
The Nigerian government sought Igboho's extradition to Nigeria after he was accused of trafficking arms and agitating for secession.
However, as it stands now, the Beninese court has declined his extradition to Nigeria.
Source: Linda Ikeji
Featured Image Source: BBC