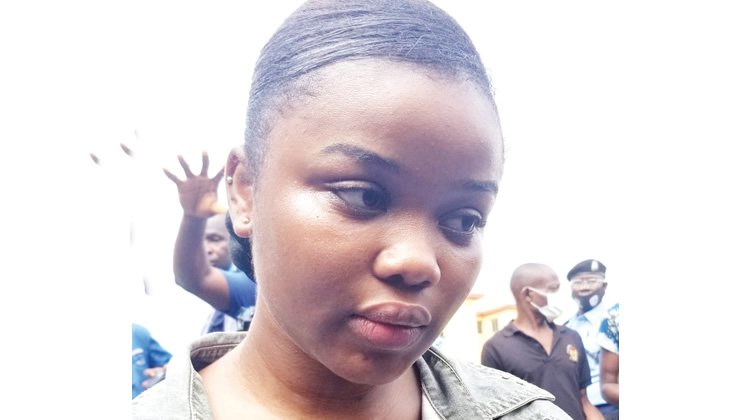 Chidinma Ojukwu, the prime suspect in the death of Super TV CEO, Usifo Ataga, has been ordered by a magistrates' court in Yaba, Lagos yesterday, to be remanded in prison for 30 days.
This order was given by Chief Magistrate Adeola Adedayo after a remand application by police prosecutor, Cyril Ejiofor, which was in accordance with Section 264, sub sections 1 and 2 of the Criminal Law of Lagos State.
According to reports, Miss Ojukwu and a co-defendant in the case, Quadri Adedapo, would be in remand till September 5 awaiting case review.
The magistrate said:
"In the absence of anything to the contrary, the two defendants are remanded for 30 days in the first instance."
Babajide Martins, counsel for the first defendant, have urged the prosecution to make necessary documents available to the defence team before the commencement of trial.
He stated:
"I have just been privileged to get a copy of the remand application. I have not been able to go through it. My learned friend's application is inevitable. I would have been happier if I was obliged with the application earlier. The application will not be opposed, in principle."
The State Criminal Investigative and Intelligence Department (SCIID) Panti brought criminal charges against Chidinma's father, Mr. Onoh Ojukwu and four others yesterday.
According to the charges, they were obstructing justice and failed to report a crime to the law enforcement agencies.
Chidinma's Father, 57, and Babalola Disu, 42, were charged for obstructing justice from being served and failed to report a crime.
The other three, Jessica Egbochi, 28; Abayomi Olutayo, 23; and Ifeoluwa Olowu, 23, were accused of allegedly receiving stolen items.
Although, the accused have pleaded not guilty, the Chief Magistrate Adedayo declared that they were entitled to bail with a sum of N1 million with two sureties each.
The case however, has been adjourned till September 6.
Source: The Guardian
Featured Image Source: Nigerian News Direct