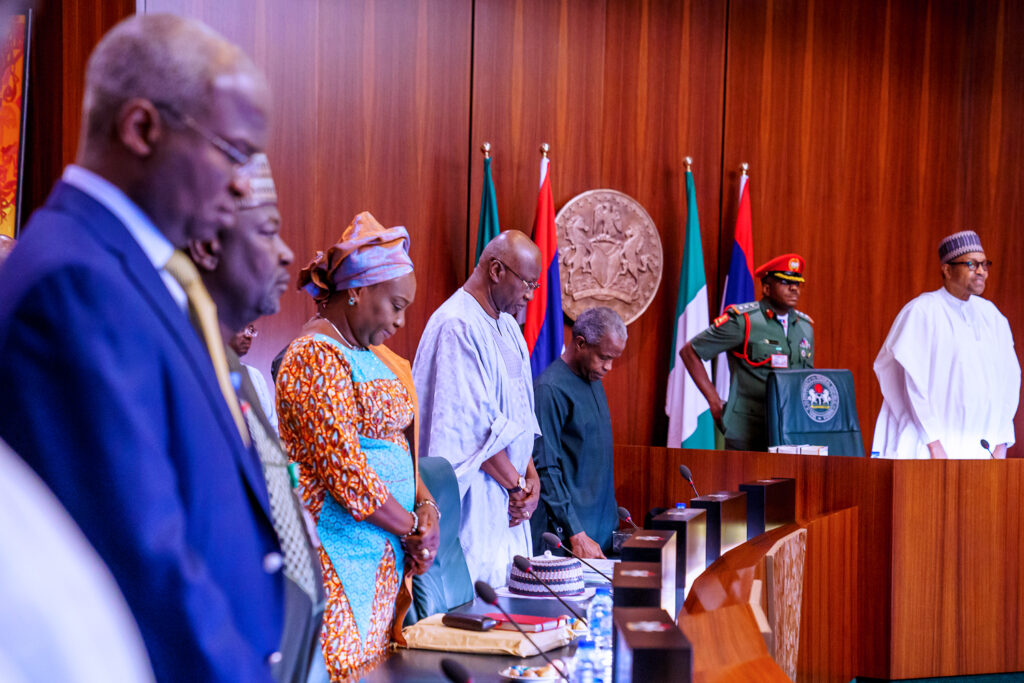 The Federal Executive Council (FEC) has on Wednesday approved N658.8 million for the deployment of sniffer dogs to Lagos and Abuja inter­national airports.
Speaking on this, the Minister of Aviation, Senator Hadi Sirika, said that the FEC approved four mem­oranda for his ministry, totaling the cost to N16,697,742,839.
He noted that apart from the sniffer dogs project, other projects to be ex­ecuted includ­e the construction of Wachakal Airport in Yobe State at N6.3 billion; post construction ser­vices for the same airport at the cost of N219.8 million; and procurement of eight airport rescue and firefighting vehicles at the cost of N9.5 billion.
Senator Sirika said:
"FEC approved four mem­oranda from civil aviation. One of it is approval for the construction of Wachakal Airport in Yobe State and at the contract sum of N6,284,065,056. Even and in our drive to devel­op the sector and ensure con­nectivity within our region and also improve on our security architecture and also attend to the various needs of civilisa­tion, we found this airport and many others that are coming across the country useful.
"The second was a post-con­sultancy services for the con­struction of the same airport, Wachakal Air stripe, which is very close to Nguru in Yobe State. So, first consultancy ser­vices is given to Kafe Engineer­ing at the sum of N219,782,500 only. This will include seven and a half percent VAT.
"The third memorandum taken for approval is for the supply and maintenance of eight units of airport rescue and firefighting vehicle includ­ing spare parts and training. And this was given to Messrs. Gulf of Africa International Limited. The exclusive repre­sentatives of the OEM and the OEMs are Emirate firefighting equipment factory. This is in the sum of N9,535,132,500. This also will include seven and a half percent and delivery pe­riod for this procurement is 12 months.
"We will be continuing with this procurement and other airports as well. So, the total contract sum for this procure­ment is N658,762,783.36 which includes seven and a half per­cent VAT."
Adesina on the other hand noted that:
"The Federal Road Safety Commission (FRSC) got ap­proval to procure operational vehicles at N187,469,669.25 and that is to reduce carnage on our roads and to meet its goals of reducing accidents by at least 15% and fatalities by 20%.
"For the Ministry of Health, the National Agency for Food and Drug Administration and Control (NAFDAC) in particu­lar also got approval to procure some vehicles for its use.
"NEITI was given approval to acquire a permanent office building for N537,000,000 to be used as its head office. NEITI has been in a rented place.
"There was also an approval for the National Drug Law En­forcement Agency (NDLEA) to procure and install four body dual view scanners solution with x-ray management soft­ware at Lagos, Port Harcourt, Enugu, and Kano airports at N985,000,002.40. You know that NDLEA has been doing won­derful things in recent times."
Source: Independent
Featured Image Source: Africa Today News