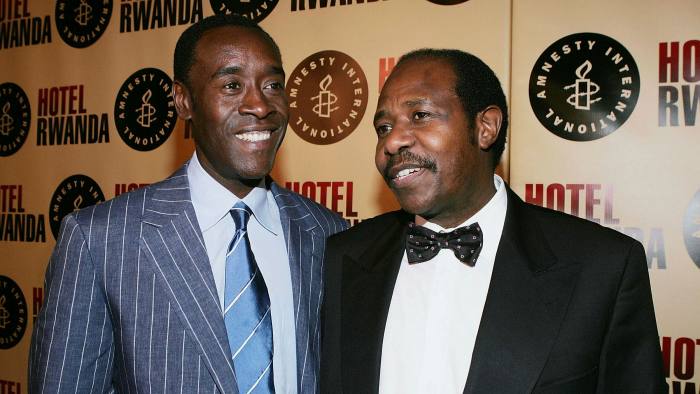 Rusesabagina's troubles started after he became a strong critic of the Paul Kagame led post-genocide government, calling for regime change.
Paul Rusesabagina, the man who was played by Don Cheadle in the Oscar-nominated movie, Hotel Rwanda, has been sentenced to 25 years in prison after being found guilty by a Rwandan court for terrorism.
Rusesabagina hit the spotlight for his role in ensuring no harm came to over 1,000 Rwandans who had sought shelter in the hotel he served as manager during the 1994 genocide in Rwanda. It will be recalled that for a period of 100 days, beginning from April 1994, 800,000 people especially of the Tutsi ethnic group were killed by extremists from the Hutu community in one of the most gruesome genocide the globe has seen.
Following the release of Hotel Rwanda in 2005, Rusesabagina's popularity grew stronger. However, Rusesabagina's troubles would commence owing to his criticism of the Paul Kagame's post-genocide regime. Accusations of human rights abuse and citing Hutus as targets of the Kagame government ensured Rusesabagina became a major target for the ruling Rwandan Patriotic Front which has also been accused of arbitrary detention, torture, and ill-treatment by the Human Rights Watch.
In exile, Rusesabagina continued leading the opposition coalition. As the campaign against the government of Kagame grew stronger, Rusesabagina in a 2018 video message pushed strongly for regime change and said "the time has come for us to use any means possible to bring about change in Rwanda".
Things would get complicated after the National Liberation Front (FLN), the armed wing of the opposition coalition led by Rusesabagina were accused by authorities of killing nine people in attacks carried out in 2018 and 2019. Rusesabagina admitted to sending the FLN money, but he denied asking them to target civilians.
Though Rusesabagina's family has accused the government of kidnapping and forcibly returning the 67-year-old to Rwanda last year, a witness in court talked about how he tricked Rusesabagina into returning to the country by telling him in a plane in Dubai that they were headed to neighbouring Burundi not Rwanda.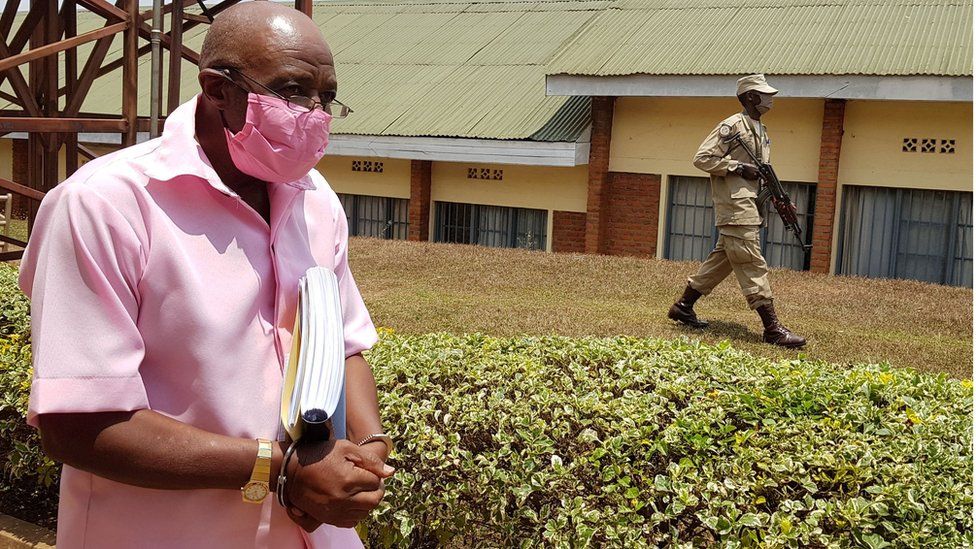 Carine Kanimba, the daughter of Rusesabagina has insisted that it was not possible for a just trial to happen, owing to the manner the Kagame government returned her father to the country, calling the President "the only judge in the court".
Shortly after his trial began, Rusesabagina withdrew in March 2021, accusing the government of not permitting him a fair hearing. His daughter disclosed that her father did not have proper access to his lawyers.
Source
BBC
Featured Images Sources
Financial Times
BBC