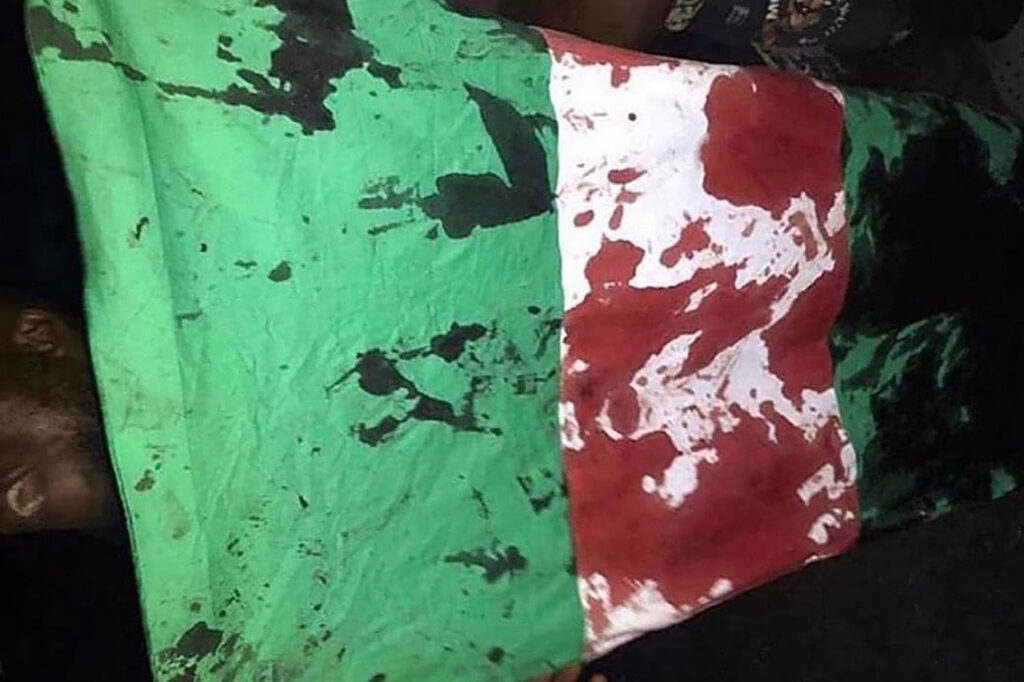 Nigerian youths have not forgotten the brutal murder of peaceful protesters at the Lekki toll gate on October 20, 2020.
One year after peaceful #EndSARS protesters were shot at the Lekki toll gate, Lagos State, there might be no anniversary to remember the lives lost on the night of October 20, 2020. The Lagos State police command in a statement warned residents planning to stage a protest in commemoration of victims from the brutal killing, to "jettison the idea.''
In October 2020, Nigerians especially the youth population staged protests in states of the federation, calling for an end to the notorious police unit, SARS (Special Anti-Robbery Squad), police brutality, and urged the government to reform the police. Things would turn sour on the night of October 20 last year as an Instagram live video from popular Nigerian Disc Jockey, DJ Switch, captured Nigerian soldiers firing live ammunitions at peaceful protesters who had refused to return home despite a curfew placed in the state by the government.
Despite the findings of a CNN documentary which showed strong evidence that the Nigerian army was responsible for the murder and injuries sustained at the Lekki toll gate, the army has denied responsibility for the attack and claimed that the soldiers only fired blank ammunitions at protesters.
Nigerians who have been hit by series of economic recessions under the President Buhari government has not forgotten about the events of October 20 as the government has had to crackdown on numerous protests in the country since #EndSARS. The Lagos State police command through its CSP Adekunle Ajisebutu said: "In view of the volatility of the present situations in the country, and the breakdown of law and order which the planned protest might cause, the Lagos State Police Command sternly warns against any form of protest today.''
"The Command wishes to use this medium to warn the youths, groups, or associations planning such protest to jettison the idea forthwith. The police in the state will not fold their arms and allow some misguided elements disrupt the peace and serenity currently being enjoyed in the state.
"To forestall breakdown of law and order, the police will use all legitimate means within their constitutional powers to suppress the planned protest.''
Source
Linda Ikeji
Featured Image Source: New Frame