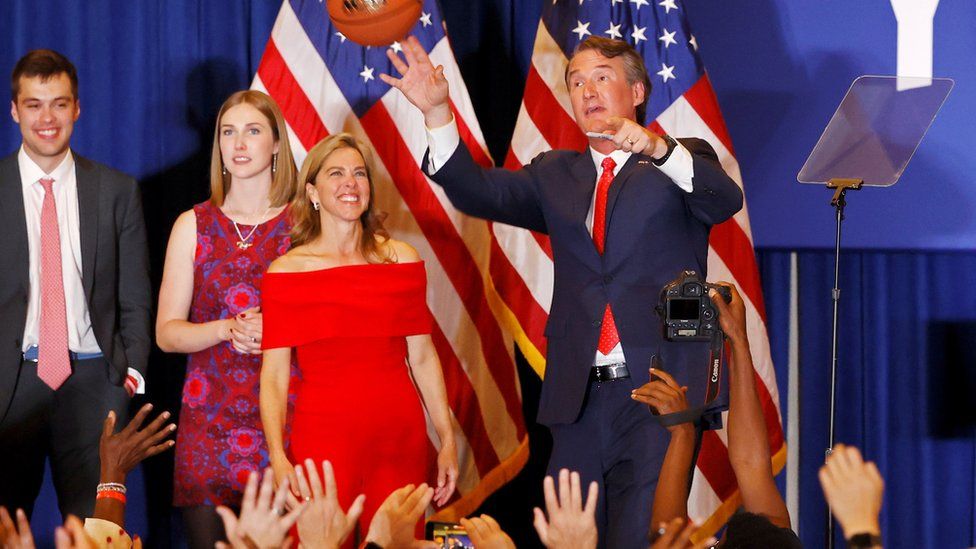 The Virginia gubernatorial poll suggests Biden's popularity has waned in just one year.
In what could be described as a huge shock to Democrats and US media projections, Republican candidate Glenn Youngkin has been elected as the next governor of Virginia in the United States. With 99% of votes counted, the Republican was 2.1 points ahead of Terry McAuliffe (Democrat). In recent weeks, McAuliffe who served as governor of the state from 2014-18 saw his lead in the opinion polls vanish in what could be described as referendum on the presidency of Joe Biden.
President Biden won the state by 10 points in the 2020 presidential elections, but rising inflation, a slow US economic recovery, a deadlocked legislative agenda, and the aftermath of the disorderly manner the US withdrew from Afghanistan, meant his popularity has slide as he was unable to help McAuliffe win the state.
Mr Biden during a news conference on Tuesday predicted victory for the Democrats but admitted "the off year is always unpredictable.'' An opinion poll conducted by Real Clear Politics showed that President Biden's approval rating has dropped to 43%.
Mr Youngkin in a speech amidst cheering fans promised to hit the ground running to transform the state. He said: "We work in real people time, not government time.'' Virginia's current governor Ralph Northam could not contest for re-election because the state does not allow governors serve consecutive terms in office.
Source
BBC
Featured Image Source: