Why Your Relationship Is Crashing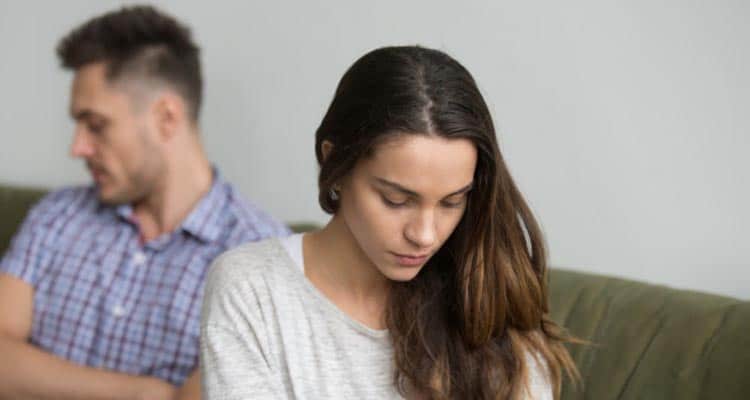 Most 21st century relationships end up in heartbreaks for a number of reasons.
In recent times, people are hasty with jumping into new relationships after suffering heartbreak from their previous engagement. While some are successful at maintaining theirs, others seem to be constantly struggling. Truthfully, most romantic relationships, especially in this age, have ended in heartbreaks. The question now is why do these relationships fail and why do some others succeed?
The absence of trust is one of the major causes of failure in relationships. Acts of lack of trust could result from infidelity, jealously, lack of emotional support and dependability. Some people experience these things and sometimes, feel that their partners are not interested in them. Often times, they feel unloved and unwanted by their significant other. If your relationship is struggling with trust issues, it is high time you evaluated it and try to get rid of the perceived causes.
Another relationship crasher is unrealistic expectations. Several people get into relationships which I refer to as the 'parasitic mentality'. This is the mentality that spurs individuals to only look at what they can get from the relationship, and not what they are willing to bring to the table. They tend to have certain expectations from their partners. This ranges from physical attributes, to social characteristics and financial capability.
To succeed in your relationship, you should rather have realistic expectations. This doesn't mean that you shouldn't set high standards, but you have to be reasonable while at it. The mistake most people make is to look out for something they are not. The truth is, you can only attract who you are. If you seek a partner that is classy, with certain character traits, you should try to make sure you also identify with that league. Be careful however, not to go out of your way to become what you are not. Rather, you should improve on the personality you already have.
An integral part of any relationship is communication. Healthy relationships (romantic or platonic) thrive in quality communication. It is not possible for two people to work/walk together except they agree. And how can an agreement be reached when the two parties don't communicate with each other? It is not possible.
In toxic relationships, which always end up crashing, one of or both parties find it hard to communicate their interests, hurts and expectations. Anyone that does this is emotionally abusive, leaving the other partner to go figure things out themselves. Most times, this applies to men, as they are not always interested in talking, but in taking actions. But to make your relationship work, TALK! This will save many shaky marriages and relationships. Talk about everything and anything. When action is also needed, communicate through it. You might be familiar with the 5 love languages. You can't know and satisfy your partner's love language when you fail to talk about it.
Making sacrifices will rescue some relationships from unnecessary headaches. One common problem which relationships have is the fact that partners are not willing to be committed and to make sacrifices for their future together.Relationship is hard work, and only those committed to work hard to sustain it will reap the benefit. This is of course, if the relationship is even worth sacrificing for in the first place. Consider your significant other while making decisions. Avoid selfishness. It's a killer! Always have the interest of your partner at heart. Be considerate and just in every instance. Your relationship will be glad you did.
On a final note, sharing the same or a similar value system with your partner will eliminate possible problems by 50%. There should be spiritual, moral and mental connections between your partner and yourself. This will help you both tackle challenges from the same/similar standpoint. Also, don't forget to add value to your relationship. Let your partner become better for you, and even in a case where you both don't end up together, he/she will always remember it. Let's work towards building healthy relationships that will serve as landing 'foams' when the general challenges of life push us too hard. Cheers!
Featured Image Source: Bonobology