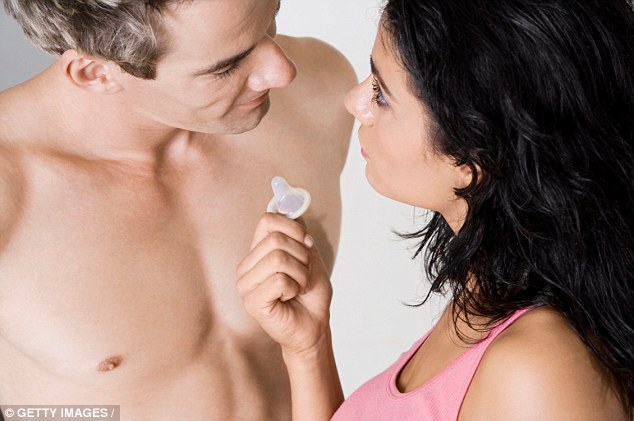 Sex is pleasurable, but the alarming rate of sexually transmitted infections and unwanted pregnancies makes the use of condoms imperative during sex to ensure protection. There are two types of condom: the male and female condoms. However, the most commonly used condom type is the male condom and it is the focus of this write-up.
Condoms are not 100% effective.
This is owing to the fact that they can split during sex, but you are better off using them. Proper usage of condom ensures that chances of it splitting during sex are very slim and helps you stay safe from STDs and unwanted pregnancies.
Male Condoms
These are the most commonly used type of condom. They are worn on the penis during sex to prevent the entrance of semen (sperm) into the woman's vagina. See tips on how to use a male condom:
Check the expiry date before usage.
To ensure you do not tear the condom, carefully open the foil packaging where the condom is wrapped.
Condoms are best worn when the penis is erect (hard).
Condoms are best worn by holding the tip carefully between the forefinger and thumb, and ensuring air is not trapped inside (a condom is likely to tear during sex if air is trapped inside).
After placing your condom over the tip of your penis, gently squeeze the tip of the condom and roll over the length of the erect penis.
If you find it hard to unroll the condom, then you must have placed it on the inside out. It is best advised that you do away with it and use another condom because it is likely to already contain sperm.
While having sex, ensure the condom is placed correctly. If it comes off while having sex, stop and use a new one.
Ensure you ejaculate properly (release every sperm into the condom while your penis is still in the vagina).
Carefully take off the condom after ejaculating by holding the condom in place and withdrawing your penis from the vagina calmly.
Please ensure you take off the condom far from the vagina area. In fact, take it off when there is no contact with the body of your partner.
A used condom should be wrapped in a tissue paper and put in the bin. Flushing a used condom down the toilet is likely to block the toilet and cause environmental damage.
Source
NHS
Featured Image Source: Daily Mail