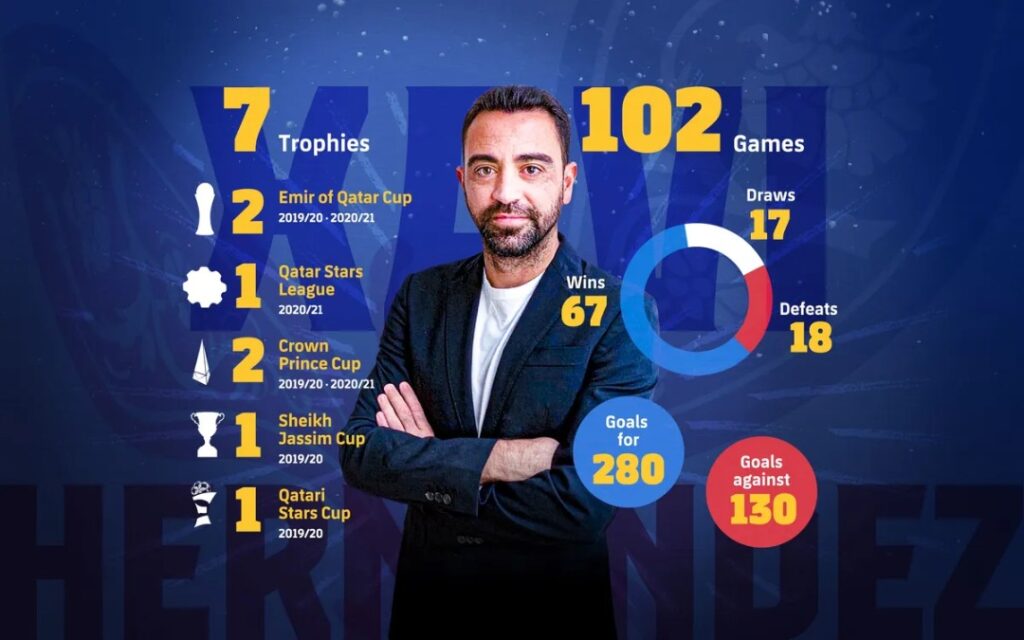 The 2010 World Cup winner returns home in a difficult time in Barca's history.
The appointment of Xavi Hernandez as the new coach of Barcelona FC is finally official. Qatari side Al Sadd gave the green light on Friday before the Catalonia side would confirm their former player's return to the Camp Nou in a statement: "FC Barcelona have reached an agreement with Xavi Hernandez for him to become first team coach for the rest of the current season and two more seasons.''
Xavi who is expected to be presented to fans on Monday said in a video addressed to the Blaugrana faithful: "It wasn't goodbye, it was 'see you soon'. The Camp Nou has always been my home. You're my fans, my people, the club that I love the most. And now, I'm coming home. See you soon, Culers. Forca Barca!''
Xavi joined Al Sadd as a player in 2015 after 17 years at Barca which saw him appear 767 times, scored 85 times, and registered 185 assists in an illustrious European career of 25 titles at Barca including four UEFA Champions League titles and eight Spanish League titles. He would retire in 2019 and become the head coach of Al Sadd, leading the club to the domestic title with an unbeaten run.
Following the sacking of Ernesto Valverde in January 2020, Xavi was approached for the job, but he declined and remained linked with the top European job until the appointment of Ronald Koeman in August 2020.
However, the sack of Ronald Koeman after a 1-0 loss to Rayo Vallecano on October 25 opened the doors for Xavi to return home and he would take the offer this time. Xavi's first game will be against Espanyol in a local La Liga derby on November 20. Barca currently sit ninth in the league, nine points adrift of league leaders Real Sociedad.
Source
Sky Sports
Featured Image Source: FC Barcelona