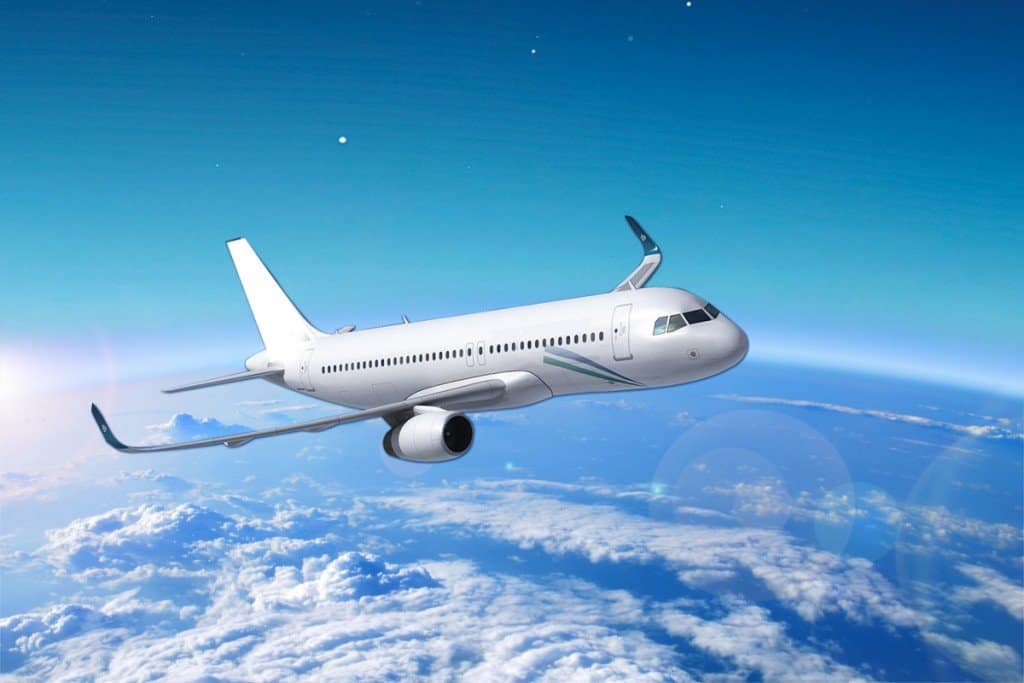 Airports are arguably the busiest place one can be at any time and this makes life difficult for passengers travelling for the first time or infrequently as they aren't familiar with the fast-paced complicated state of an airport environment, much less a Nigerian airport. While the airport environment might be unfamiliar to a first-time flyer, this shouldn't stop the flyer from having an enjoyable experience right from the departure hall of the source destination to the arrival hall of the final destination.
As a first-time flyer or one who flies infrequently, these are 5 things you must do/take note of to help you have an enjoyable experience from departure to arrival.
Hold A Valid Means Of Identification
This is a no-brainer. Except you're ready to beg (which doesn't work most times and could have you embarrassed) or miss your flight completely, you should hold a photo ID card. Why, you ask? Your Photo ID is used to confirm the name on your ticket. If the name on your ID card doesn't match with details on the ticket, you won't be allowed to fly.
Note: Any Photo ID is accepted (Voter's card, NIMC, Drivers' license, School/company ID)
Tip: Make sure two of the names on your booking ticket matches what's on your ID card.
Arrive The Airport Early
This is non-negotiable. You should try to be at the airport at least two hours before your flight. Most experienced flyers do not adhere to this rule and more often than not, they pay dearly for it by missing their flight. You wouldn't want to miss your flight, right? I guessed as much. Being at the airport at least 2 hours before your flight helps you overcome bottle-necks such as traffic gridlock and it helps you calm down before check-in starts. Arriving the airport early also grants you the access to choose your preferred seat on the plane, late passengers do not enjoy this luxury.
Hold A Face Mask And Hand Sanitizer
These are uncertain times in the air travel industry, no thanks to the novel COVID-19 pandemic. This has required airports to change many of its protocols with passengers and some of these new introductions include the compulsory use of a face mask to help inhibit the spread of the Virus and hand sanitizers after a passenger must have touched public places.
Note: You won't be allowed into the airport without a face mask
Tip: Protection against deadly diseases doesn't involve COVID-19 only, appropriate use of a face mask and sanitizer can protect you from other communicable diseases.
Entitled To 20kg Luggage
"How many Kg of load am I entitled to?" this is one important question. For every local flight (air travel within the country), every passenger is given the right to free 20kg of luggage. If you have more than that, you'd be required to pay for excess luggage. Most Airlines charge their excess luggage at #550 per luggage.
Note: You're entitled to another free 6kg of Luggage but it must be carry-on, you can't check it in.
Tip: You can shed your excess luggage into your carry-on luggage to prevent you from exceeding the 20kg limit. Even if you do, you wouldn't have to pay much.
Ask Questions
Many passengers have missed their flight because of one wrong action or an action that they're unsure of. It doesn't hurt one bit if you asked a question on what it is that you do not understand while in the airport/when travelling. The airport is stocked with an army of willing and able staff that would put you through if you find anything difficult to understand. Gate/Boarding agents, Check-in staff, Reservation Officers, etc. would go all out to help you have an enjoyable experience as a first time flyer.
Do you fly frequently? Are there other tips up you'd love to share for me to learn? Please contact me via mail: IkheoaDaniel@rocketmail.com or WhatsApp – 08166065697.
Featured Image Source: Oscarmini