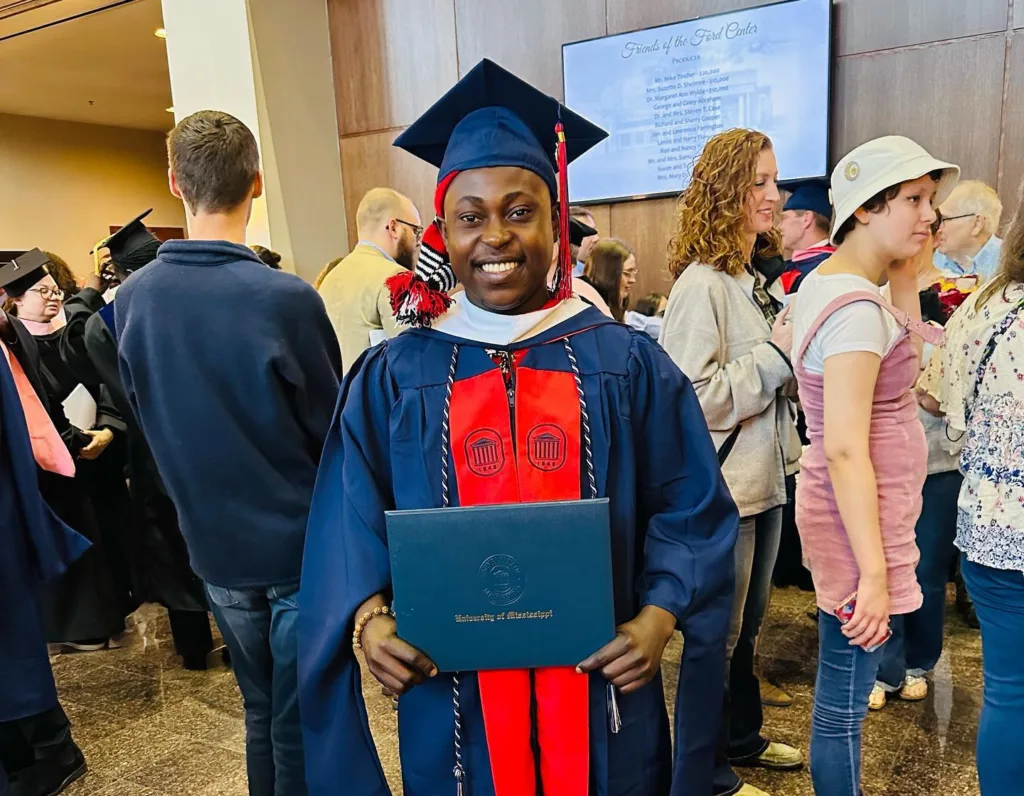 Odinakachukwu Ezeh, who graduated with a 4.0/4.0 CGP, was a speaker at the Lions Crib Study Abroad Fair 2022.
Odinakachukwu Ezeh, a Nigerian graduate student at the University of Mississippi, has made history by graduating with a 4.0/4.0 CGP.
The student of history had his Bachelor of Arts (B.A.) degree at the University of Nigeria, Nsukka, where he graduated with a second-class (upper-credit) degree before getting a scholarship to study at the US academic institution.
"Achieving my goal of finishing with a distinction of 4.0/4.0 at the University of Mississippi came with the usual, so what question?" Odinaka said in a Facebook post.
"First, I was unsure if that was worth celebrating in graduate school. After all, you are expected to be a higher achiever in graduate school anyway.
"Second, I wasn't sure it was really deserving of celebration. However, retrospectively, I knew that setting such a goal for my master's degree was deeply personal."
Related: How To Apply And Get Full Scholarships In The US
The scholar also pointed out the flaws in the Nigerian academic system that saw him finish his first degree with a second-class upper credit instead of a first-class result.
"In 2018, I almost missed my undergraduate graduation after a subtle politics in the History department, having earned a 4.45 CGPA,'' he said.
"Though I was still the Best Graduating Student from the department, it was disappointing that the decision to award a first-class (4.5/5.0) revolved around politics, which I refused to play.
"However, I decided to move on with my life and continue my journey. It was then I swore to restore the distinction that I felt I was denied.
"My revenge was to become as successful as I could be. Today, I am glad to offset that personal debt with a perfect 4.0/4.0."
Odinaka also gained a full scholarship to further his studies and is set to "join the History, Anthropology, and Science, Technology and Society program (HASTS) at the Massachusetts Institute of Technology (MIT) for my Ph.D. journey."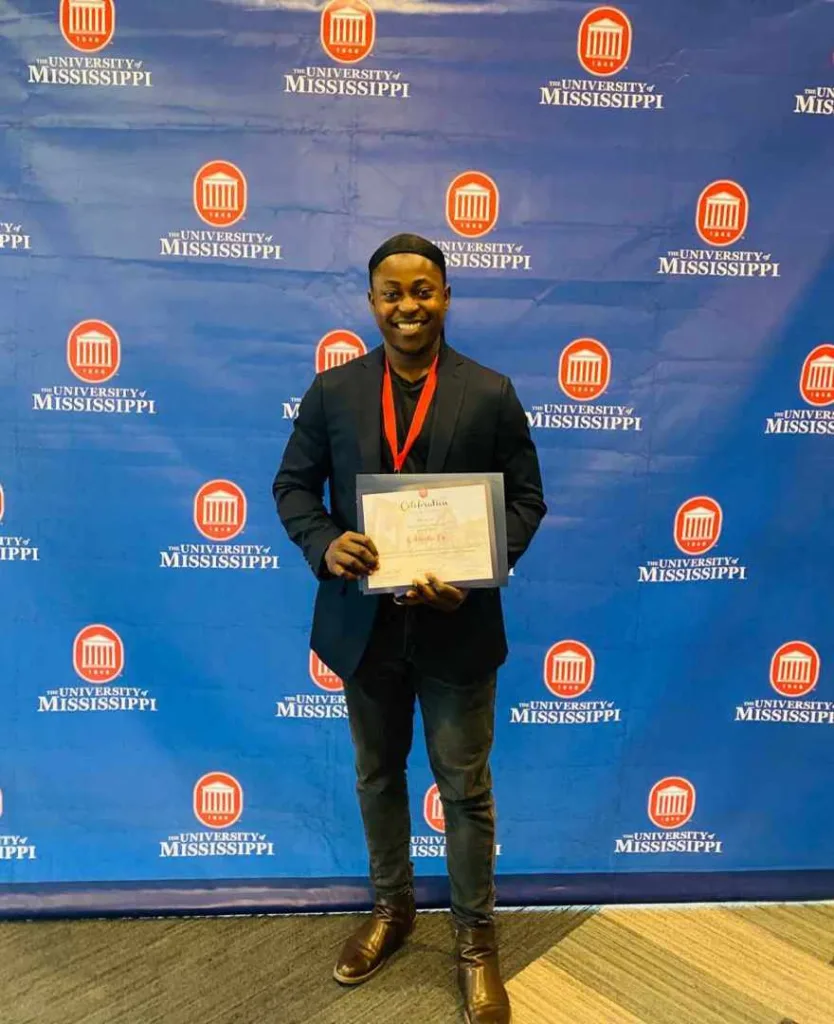 He dedicated the achievement to his parents, whom he described as having "always been my guardian angel.''
Recall that Odinaka was a speaker at the first edition of the Lions Crib Study Abroad Fair in 2022. His success story is the dream of almost every African kid passionate about education.