Vin Diesel Begs Dwayne 'The Rock' Johnson To Return For Fast & Furious 10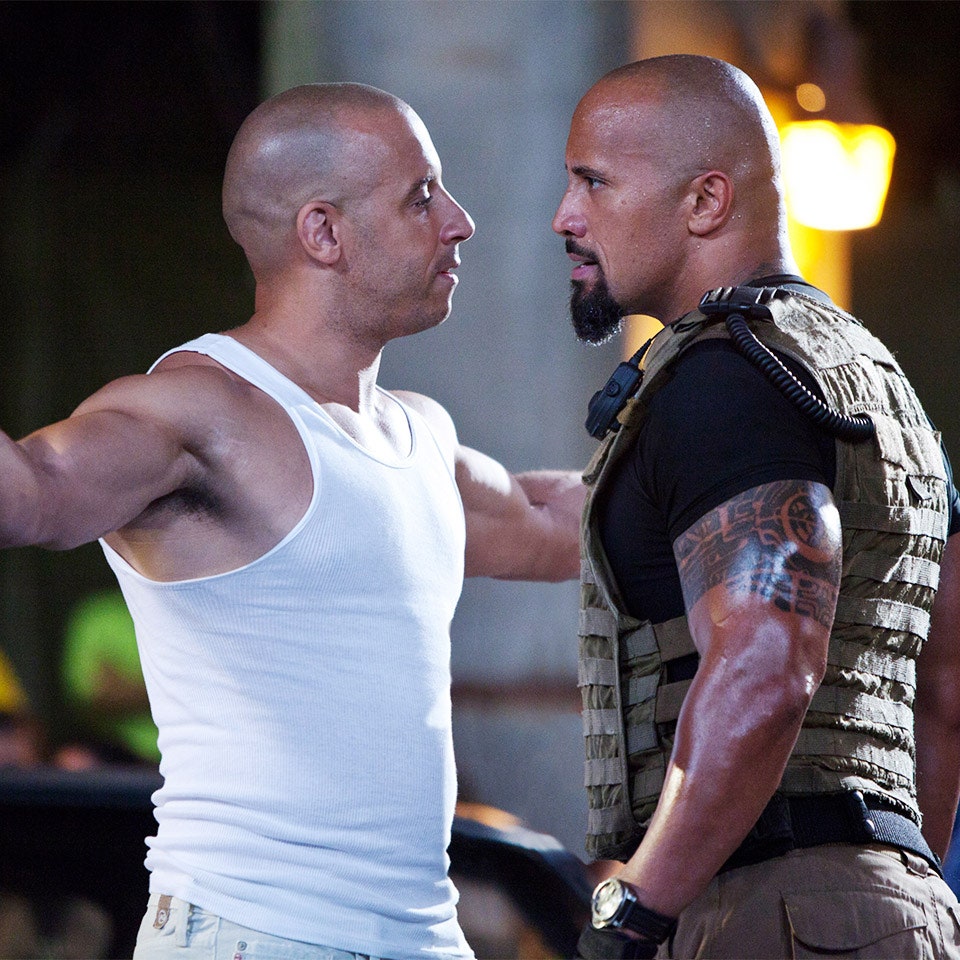 The Hollywood stars have been at loggerheads but Vin Diesel is willing to keep their differences aside for the finale of Fast & Furious.
Since his first appearance in Fast Five, Dwayne 'The Rock' Johnson has over time become one of the most popular characters in the Fast and Furious family. He went on to star alongside Jason Statham in the spin-off film Hobbs and Shaw but was noticeably absent in Fast 9 after he didn't get along with Vin Diesel while filming 2017's The Fate of the Furious.
The rocky relationship between Diesel and Johnson is no secret as both actors traded words online in the past. The pair's feud broke out in 2016, during the final weeks of filming 2017's "The Fate Of The Furious."
At the time, Johnson posted a photo on his verified Instagram account which he has since deleted, slamming some unnamed male co-stars.
"Some (male co-stars) conduct themselves as stand up men and true professionals, while others don't," said the former WWE star.
While Johnson told The Hollywood Reporter in July that he would not be returning for any more "Fast & Furious'' movies, it seems Diesel is ready to let bygones be bygones in order to fulfill his promise to the late friend Paul Walker whom he refers to as "Pablo" to give the franchise a befitting end. Walker starred as Brian O'Conner in the franchise until his death in 2013.
Diesel took to his Instagram handle on Sunday and extended an olive branch with the quote
"My little brother Dwayne… the time has come,'' he wrote alongside a picture of the pair facing each other.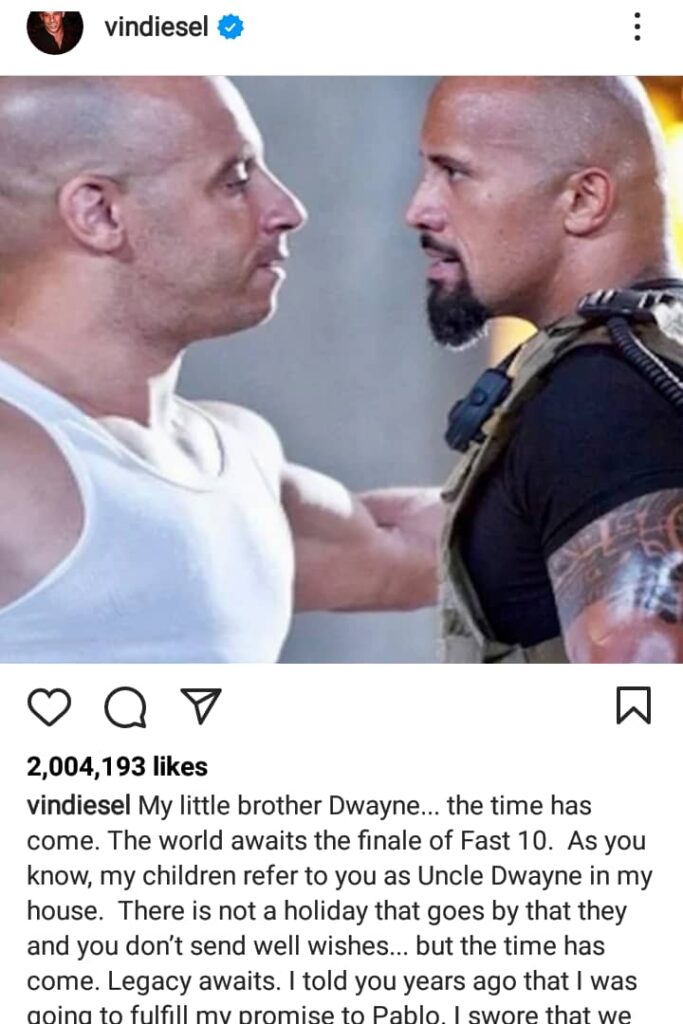 "The world awaits the finale of Fast 10. I swore that we would reach and manifest the best Fast in the finale that is 10,'' he continued, in his message to Johnson.
"I say this out of love… but you must show up, do not leave the franchise idle you have a very important role to play. Hobbs can't be played by no other. I hope that you rise to the occasion and fulfill your destiny.''
Dwanye Johnson is yet to respond to this recent gesture.
Source
CNN
Featured Image Source: Universal Pictures