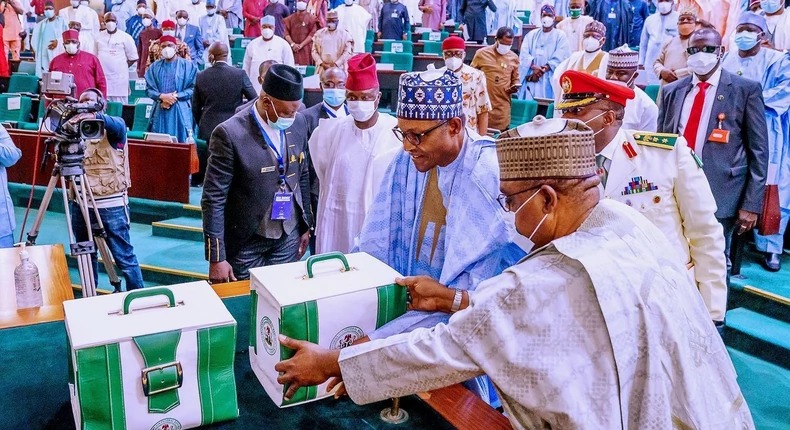 The debt profile of the West African nation has skyrocketed since Buhari took power in 2015.
The Nigerian Senate has approved the request of President Muhammadu Buhari to secure foreign loans in the region of $16,230,077,718, €1,020,000,000 and a grant of $125,000,000. President Buhari said the loan will be used for the construction of critical infrastructure and legacy projects in the most populous black nation on earth.
Specifically, the lawmakers approved the issuance of the sums of €500,000,000 from the Bank of Industries and €750,000,000 Eurobond in the International Capital Market. President Buhari was asked to forward the requirements for the loans from the lending agencies to the National Assembly as Nigeria's debt profile keeps rising amidst a dwindling economy.
Since Buhari assumed office in 2015, Nigeria's debt portfolio has skyrocketed from N12.12 trillion in June 2015, just after one month in power, to N32.92 trillion in December 2020.
Despite the rising debt profile which has seen Nigerians grumble at the state of things, President Buhari in October asked citizens to worry less about the problem of debt sustainability but worry more about the issue of revenue.
During his 2022 budget presentation at the National Assembly on October 7, 2021, the president said fresh borrowings of N5.01 trillion will be vital for financing the N6.62 trillion 2022 budget deficit.
Source
Pulse NG
Featured Image Source: Pulse NG