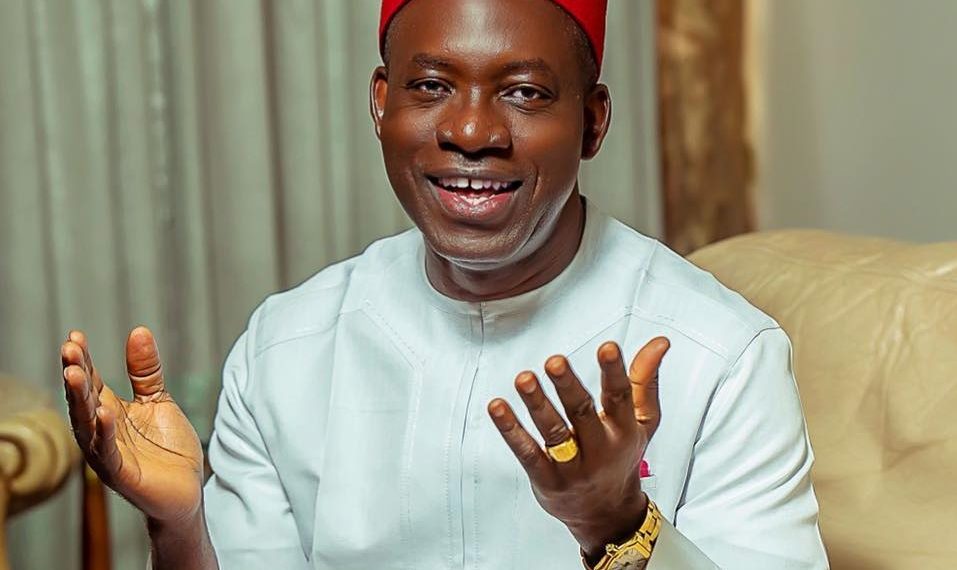 The former central bank governor is set to repay the trust shown by electorates after emerging winner of the just concluded gubernatorial election.

Winner of the just concluded Anambra gubernatorial polls, Charles Soludo, has pledged to reciprocate the confidence shown to him by voters. The All Grand Progressives Alliance (APGA) candidate was declared winner by the Independent National Electoral Commission (INEC) in the early hours of Wednesday, November 10, 2021, following a supplementary election in Ihiala.
In his acceptance speech, the former central bank governor solicited support from all relevant stakeholders for the success of his administration. The governor-elect said contribution from all sectors will assist him in transforming the state into an industrial and technological hub for West Africa.
Soludo said: "This victory is your victory. My role will be that of your chief servant, and I will work every minute of the day with you to make you profoundly proud.
"I will need the guidance, advice and contribution of everyone to succeed. Our state is one of infinite possibilities and humongous opportunities.''
His first attempt for the governorship post was in 2010 under the Peoples Democratic Party (PDP) but finished third behind winner Peter Obi and second-placed Chris Ngige.
Soludo joined APGA IN 2013 but faced disqualification in the party's primaries. His candidacy for the 2021 Anambra election was not a jolly ride as it was contested in court, where he won eventually, after he was omitted from the official list of candidates due to some internal squabbles rocking the party at that time.
He noted on Wednesday that his victory 'is a divine journey whose time has come'.
Soludo will wait till March 2022 to be sworn in as governor, replacing incumbent, Willie Obiano.
Source
Pulse NG
Featured Image Source: Premium Times NG