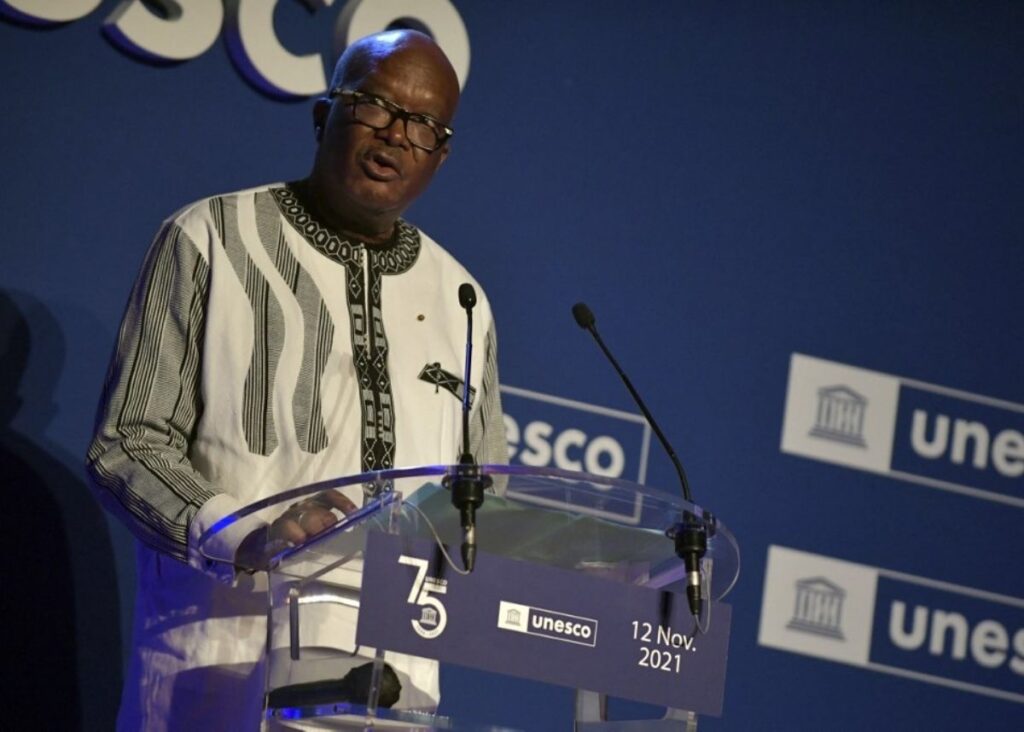 Citizens are fed up with the country's insecurity situation.
As the state of insecurity worsens in Burkina Faso, hundreds of protesters took to the streets of the West African country's capital Ougadougou on Tuesday, Novemebr 16 to demand for the resignation of President Roch Kabore.
Protesters accused president Kabore of failing to bring under control the activities of militants in the northern and eastern parts of the country which saw 28 soldiers and four civilians murdered over the weekend.
Burkina Faso is currently mourning victims of the attack with a three-day national mourning which commenced on Tuesday.
Earlier this month, a dozen civilians while going to a weekly market close to the northern bother with Mali were killed in an attack by gunmen.
The level of insecurity in Africa especially in the West African region is becoming a major concern for state actors. Nigeria is still fighting the deadly Boko Haram sect, Mali is also confronted with terror activities, while East African countries such as Uganda also suffer from the threat of militant groups. Ethiopia has been left destabilized by the over-a-year old conflict between the government of Prime Minister Abiy Ahmed and the TPLF.
Source
BBC
Featured Image Source: Reuters