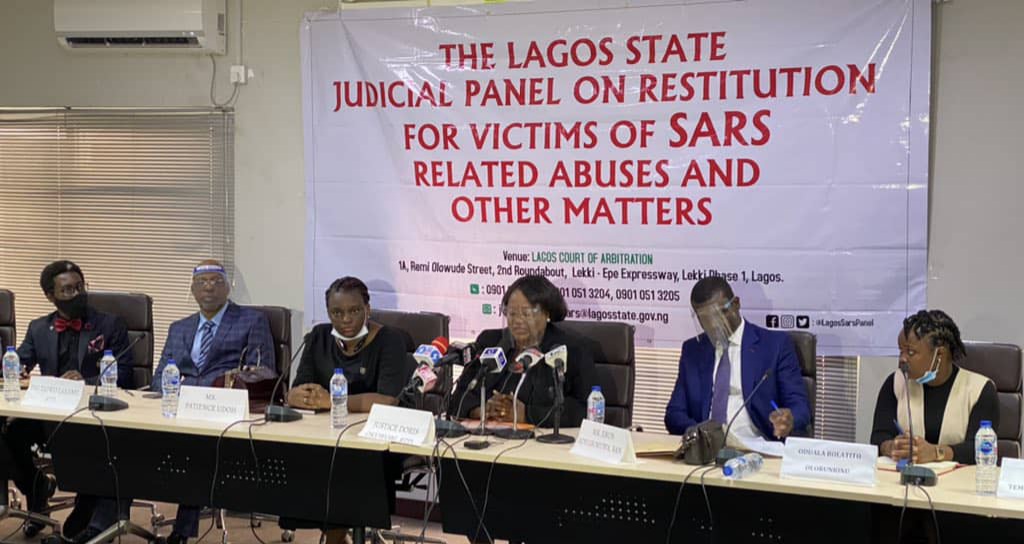 Panel questions state government's sincerity and responsibility.
The judicial panel set up by the Lagos State Government to look into police brutality and the Lekki tollgate shooting of October 20, 2020, is displeased with the Government for disparaging its findings in its White Paper.
The panel report suggests that the Lekki shooting did happen and could be termed a massacre considering the context.
However, the Lagos State Government has continued to point at disparities in the panel's report and the repetition of the names of fatalities.
In a white paper on the report, 11 out of the 32 recommendations of the panel were adopted by the government with one rejected and six accepted with amendments.
Ebun-Olu Adegboruwa reacting to the government's position in a statement issued said the state could have consulted members for clarification rather than select its report.
"The chairperson, all panel members and indeed the secretariat of the panel were all within the reach of the LASG for clarifications if there was sincerity, other than picking holes in order to evade responsibility on account of computer errors and tabular alignments of cut and paste.
"This was a misnomer from the spreadsheet that ought to have terminated at Page 297 but mistakenly overlapped to Page 298 with the same names and same numbers."
"It was the computer error of the secretariat of the panel which could have been corrected as the secretariat of the panel was domiciled in the ministry of justice at all times."
The statement also read: "​The panel considered that firing live bullets at unarmed, peaceful and unresisting protesters which led to the death of some of them, was cruel and atrocious on the part of the military and the police. The White Paper ignored these explanations and findings by the panel,"
Meanwhile Governor Sanwo-Olu has called on concerned Nigerians to join him on a Peace Walk in a bid to lower tensions caused by the Lekki Toll gate Incident.
Source
Pulse NG
Featured Image Source: The Cable