Watch Moment Sanwo-Olu's Representative Was Booed And Asked To Leave The Stage During 'The Experience'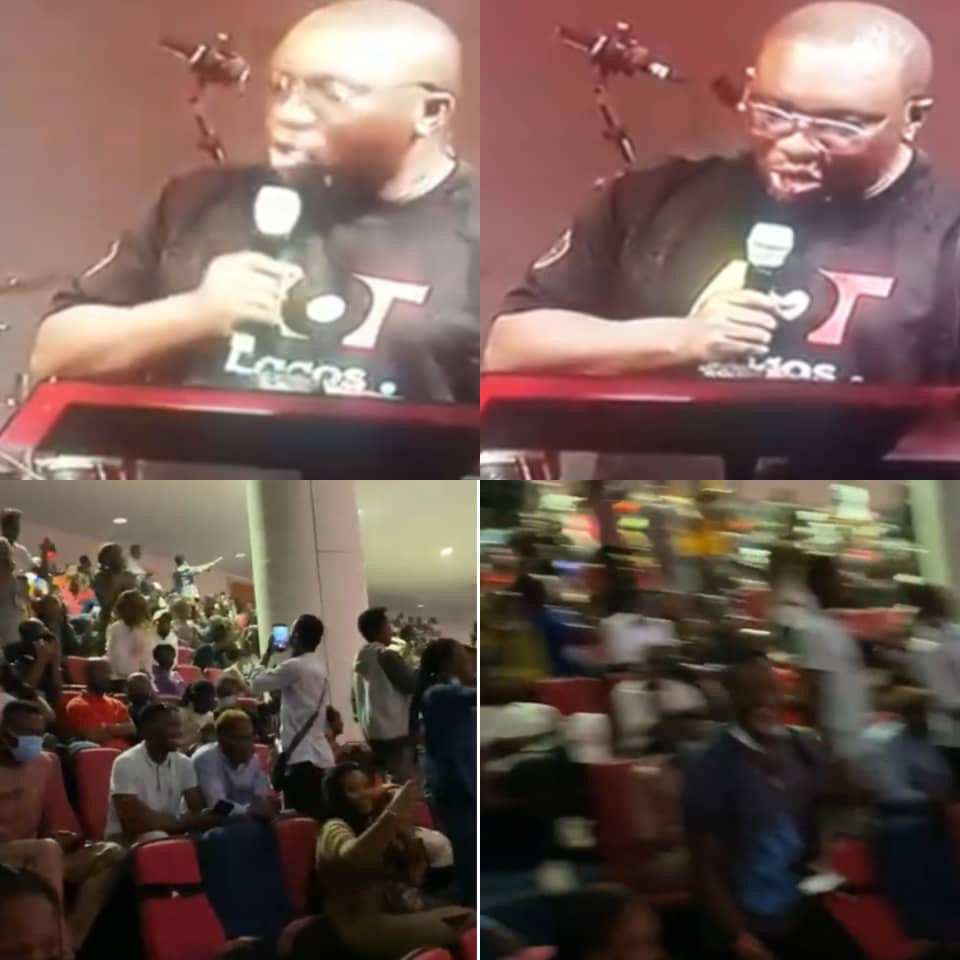 Nigerians have used every platform available to express their displeasure at the government.
On the night of Friday, December 3, 2021, an official of the Lagos State Government was booed by an angry Nigerian crowd during the popular gospel music event 'The Experience.'
The annual event usually organized by the House On The Rock church has seen high profile gospel acts around the globe perform in Lagos, but this year's edition served as a platform for Nigerians to show their displeasure at the State Government which during the course of the week dismissed the findings of the #EndSARS judicial panel.
While delivering his speech, Nigerians booed and asked him to leave the stage, a move that the Senior Pastor of the church would apologize on their behalf later.
Watch video:
Watch Adefarasin apologize below:
On the night of October 20, 2020, peaceful Nigerian #EndSARS protesters were shot at by Nigerian security forces at the Lekki toll gate, killing and injuring some in the process. The Lagos State Government and the Federal Government has denied the shooting to the anger of numerous Nigerians.
Source
LIB
Featured Image Source: LIB