Monkeys Now Invade Lekki Homes And Steal Food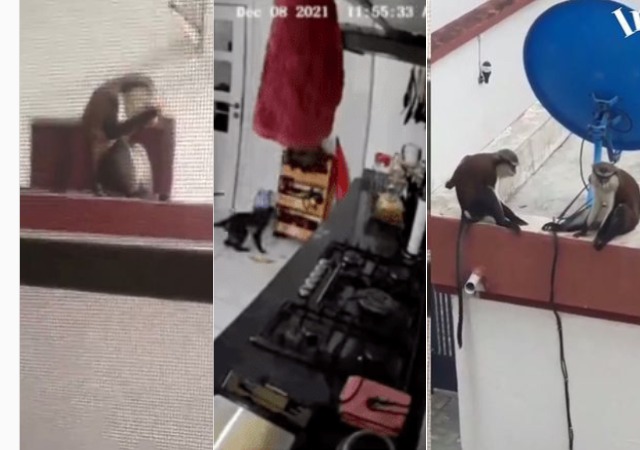 The Lekki Conservation Centre has been blamed for not living up to the responsibility of feeding the monkeys.
Some Nigerians that recide in Lekki, Lagos State has cried out over the invasion of their homes by monkeys. Of striking interest is the fact that these monkeys steal food items from homes in broad daylight as residents have questioned if the Lekki Conservation Centre still feeds the monkeys.
A viral video of monkeys invading Lekki which was shot at Orchid road has had residents lamenting about the issue.
Social media users reported by Gist Lovers had some reactions below:
@queenburlla pointed, "I share my kitchen with them too."
@posho_beads_fascinators lamented, "This Buhari regime sotay animal de thief food e don happen! Sapademic."
@official_bobby_fredrick noted, "They decided to feel at home there's nothing wrong in that."
@peachyscollectionsoutlet adviced, "Always close your window.. food no dey bush again."
Source
Gist Lovers
Featured Image Source: Gist Lovers