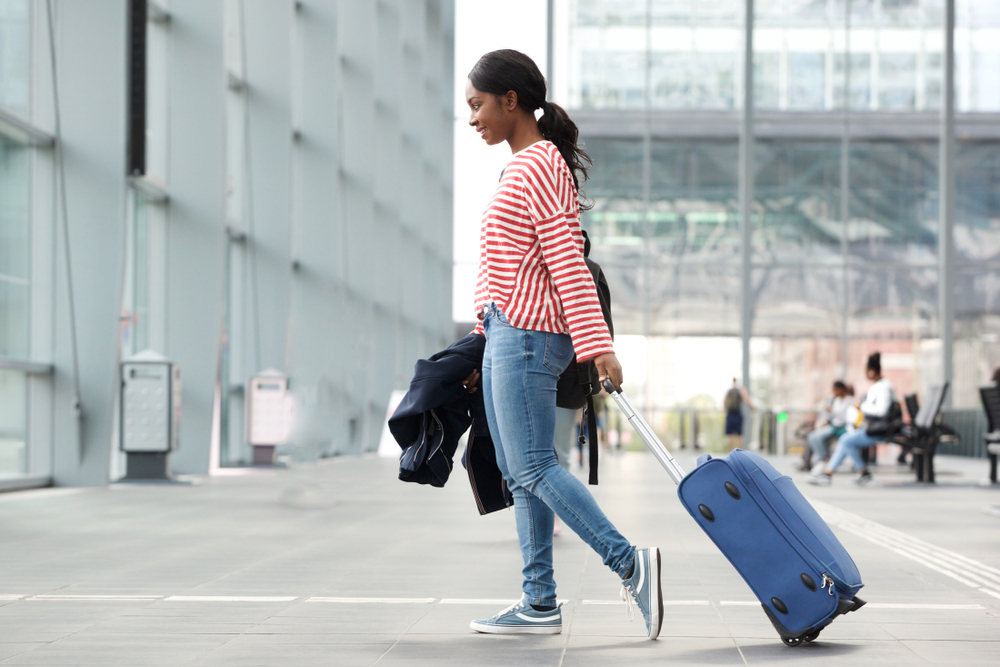 It is important to stay safe while you engage in festivities.
One of the major reasons why people look up to the festive season in Nigeria is the return of Nigerians who live abroad to the country for the purpose of celebrating with family and other loved ones. More so, it is not only the families and friends of such individuals that look forward to their return – and the festive season at large – but also the vendors and business owners as well.
Returning travelers always bring a lot of business with them. Basically, a lot of movement occurs during this period; not only are travelers trooping in from outside the country, but people/families who live away from their villages/hometown are goingback to celebrate as well.
This year (2021), and especially since the diverse impacts of COVID-19 since 2020, there has been more need for travelers into and around Nigeria to maintain additional precautions than usual. This is not only on health grounds as the Omicron variant of the COVID-19 virus vastly spreads, but also on safety/security grounds as political unrest, insurgency and socio-economic instability ravages the country.
Lionscrib have suggested the following tips to ensure that travelers stay safe this festive season:
Keep Things Simple And Protect Your Valuables
It is quite usual to unintentionally appear (or even want to be identified) as someone who just came to visit your locality just for the festive season. However, this poses the risk of drawing a lot of unnecessary attention to yourself as a returnee because such attention could make you a potential target for robbers, kidnappers or fraudsters who take advantage of such returnees to extort cash and other valuables.
Every traveler is therefore encouraged to blend in as much as possible into their surroundings so as to stay outside the radar of unscrupulous individuals. In the same way, make sure that at any one time, you don't have a lot of cash and valuables on you in order to possibly minimize losses should you fall victim to any unfortunate circumstances. Safeguard your valuables by, for example, depositing your extra cash in the bank and only going out with your backup (usually less expensive) mobile phone unless you are very sure that it is safe to do otherwise. In other words, keep it as simple as possible ?
Constantly Communicate With Loved Ones
While out and about during your stay in Nigeria or in your hometown this festive season, it is advisable to be in constant communication with friends and loved ones of upstanding character and whom you trust. Find one or two people whom you can always update about your current location and planed movements. This will be quite helpful should the need arise to track your movement due to an eventuality.
Ensure Your Vehicle Is In Good Condition Always
If you intend to drive around or take a trip within Nigeria in a private vehicle this festive season, it is very imperative that you ensure that the vehicle intended for that is in perfect condition. Conduct every maintenance check that is needed such as the engine oil, battery levels, tire pressure and so on. In this way, you are most likely not to end up stranded at any point and this will reduce the risk of falling victim to kidnappers, armed robbers or other types of bad people to whom you could be a potential target.
Avoid Very Large Gatherings But Move Around In Pairs Or Groups
For health reasons that pertain to the spread of the COVID-19 virus, I would advise travelers within Nigeria this festive season to avoid very large gatherings where they could potentially contract COVID-19. instead, try to attend only smaller gatherings where COVID-19 precautions are being observed. If you have to go to a large gathering, make sure that you maintain social distancing and that you also limit the amount of time you spend at such gatherings.
For the sake of your safety and security, however, it is advisable that you don't move about alone. This is because it is easier to rob, kidnap or defraud one person than it is to do the same to 2 or 3 people at once.
In the above two cases, nevertheless, always take extra health and safety precautions such as wearing your mask, using hand sanitizer often and maintaining physical distancing so as to protect yourself from the COVID-19 virus while also enjoying the festive season.
Happy holidays and please stay safe out there!
Featured Image Source: Shutterstock