Trending: Watch Video Of Nigerian Policeman Washing Davido's Car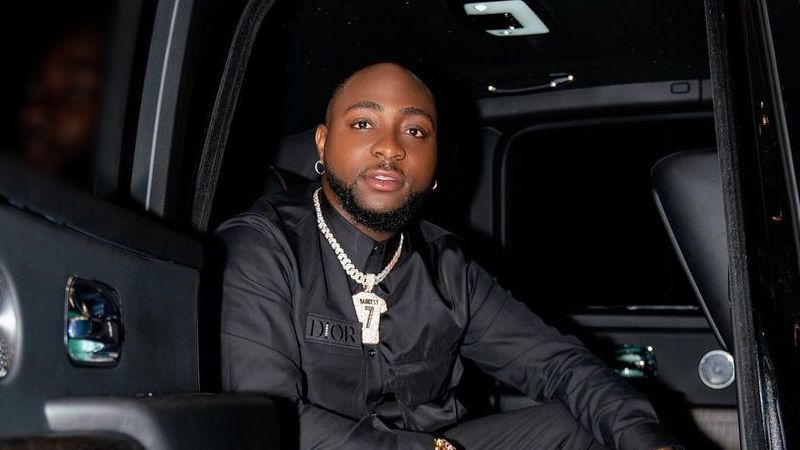 The security official was captured in a viral clip washing the singer's Rolls Royce.
Although the year 2022 is still early, it is set to bring forth a lot more drama as we have witnessed in preceding years. Award-winning singer Davido has made headlines on social media after a Nigerian police officer was spotted washing his car.
In the viral clip which has since circulated on the social media space, Davido stood in front of his car to address his fans on a show that was to hold on Wednesday night (January 5) but most viewers focused on the police officer in the background instead of the singer's rhetoric.
The viral clip has generated massive reactions online as Nigerians took to their social media handles to air their opinions. While it is particularly not strange to see how Nigerian VIP's and celebrities have used police officers and military personnel as domestic servants. It is more saddening that the practices have continued to occur.
Nigerian security personnel have been sighted on numerous occasions engaging in domestic and unofficial duties such as carrying handbags, cleaning shoes, and running errands in the homes of Nigerian celebrities and public figures.
Critics have questioned why security officials have condescended so low to the extent of taking up domestic duties when the country needs their services owing to heightened insecurity. However, it is important to note that some security officials engage in domestic activities on their own free will in a bid to obtain favour from their bosses or to show appreciation towards kind gestures while on duty post.
Davido has been hailed by his staff on several occasion for being large-hearted. It will not come as a surprise if the policeman in the video was not coerced into washing the multi-award-winning singer's Rolls Royce.
Source
Instablog