Five Strong Statements Made By Mummy G.O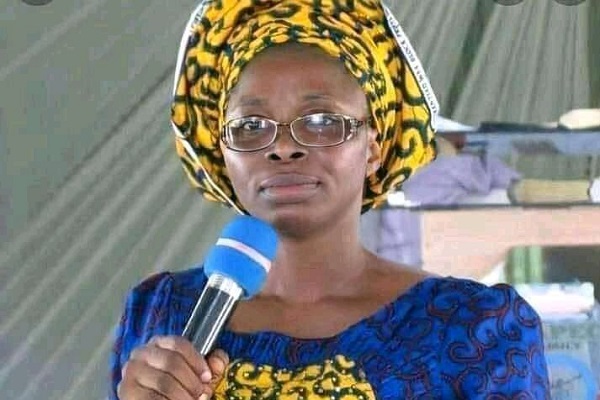 In recent weeks, Evangelist Funmilayo Adebayo, popularly referred to as Mummy G.O has been making waves on the internet. She is the founder and the presiding overseer of Rapture Proclaimer Evangelical Church of God.
Before she became popular for her controversial claims, she had once claimed that those who take Vitamin C and eat Titus fish are going to hell.
Here are some of the top statements made by Mummy G.O
Footballers Won't Make Heaven
In one of her sermons, the Ekiti State-born preacher claimed that footballer and football fans will go to hell because football is a sport of the antichrist. In an interview with BBC Pidgin, Mummy G.O said: "Just go on Google, search for the god of soccer, it will be shown to you. Why didn't I say the same about other sports? The event that will introduce antichrist to the world will come through World Cup."
She Was In The Kingdom Of Darkness For 990 Years
In another viral video, the controversial evangelist claimed that she was in the kingdom of darkness for 990 years. She said she was a high-ranking officer in the kingdom of darkness before God arrested her and made her a soul winner. "I have been working in the kingdom of darkness den, doing all sorts of things in the church, attacking the church, molesting the work of God and pastors," she was quoted as saying.
She Knows Obasanjo
In one of her sermons, Evangelist Adebayo claimed she was once a cocaine dealer and that she knows the former president, Olusegun Obasanjo. The preacher said: "Obasanjo knows me very well. We are close pals. Even Babangida knows me. The police had no guts to arrest me."
Break-Dance Generated From Hell
Mummy G.O claimed that Michael Jackson got his power from the devil. "Where did break dancing generate from? Michael Jackson. He got power from the dead land. What is the land of the dead? Skeleton. Skeleton is not from the living. If you break dance, you are telling God you are dead," she insisted.
She Was Originally A Man In Ancient Egypt
In one of her sermons, the 54-year-old preacher revealed that she was once a man in ancient Egypt before she was born in Nigeria. She claimed she died in a war while in Egypt, trained in the afterlife, and was sent on I.T before she was reborn in Nigeria as a woman
Sources
The Nation
BBC Pidgin