Burna Boy's Mother Reveals Reason She Always Disagree With Him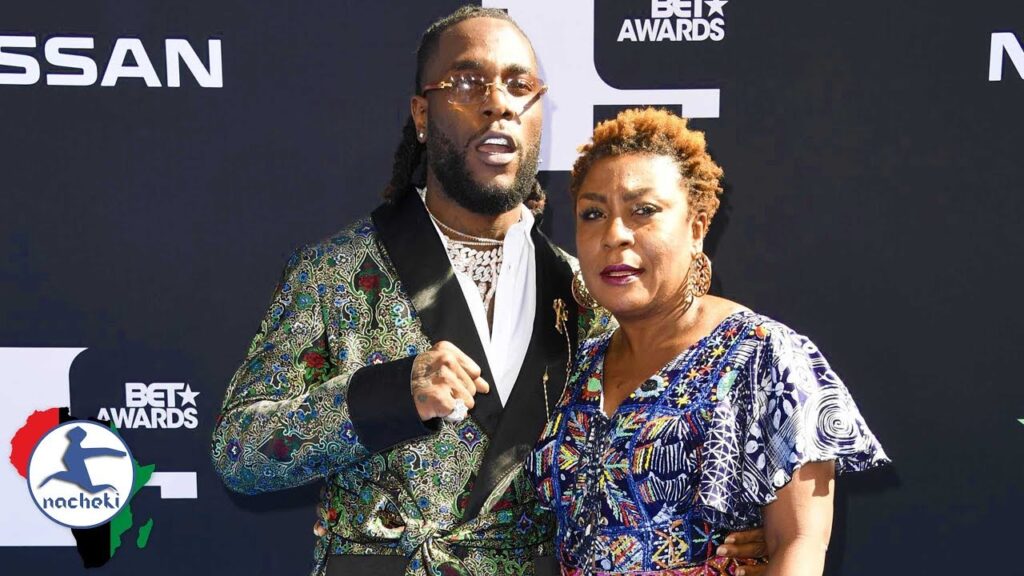 The mum-manager has been key in Burna Boy's music success.
Burna Boy's mother, Bose Ogulu, who also doubles as his manager has revealed that she always disagrees with her son on expenditure.
The mother of the Grammy Award winner disclosed this in a recent interview aired on CNN. She made the revelation when quizzed about what causes disagreement between her and Burna Boy.
"We don't think we should be spending money on the same thing," Bose said.
She stated further that Burna Boy always comes up with unimaginable ideas without considering the financial implication, including when they make plans for music videos.
"He comes up with really crazy ideas without really thinking about what it costs or what it doesn't cost," she stated.
The music expert, however, said she has learned not to say no to his demands, but rather think of ways to fulfil his desires without much expenditure.
"I learned that it is not 'no'. It is just that we should find a way of still making it look like what he wants or close to what he wants without spending much," the mum-manager stated.
It will be recalled that Burna Boy sacked his mother as his manager in 2014 claiming that he wants to differentiate between his mother and his manager. "It's been a long road to where I am today and my mother Bose Ogulu has managed me the best she could up till this point and am grateful…at this point in my life and career, it is time to let my mother be my mother and let my manager be my manager, therefore Bose Ogulu is longer my manager," the tweet read.
He, however, reappointed her as his manager in 2017. Since then, Bose Ogulu has been representing her son in events, and also receives awards on certain occasions on his behalf.
Source