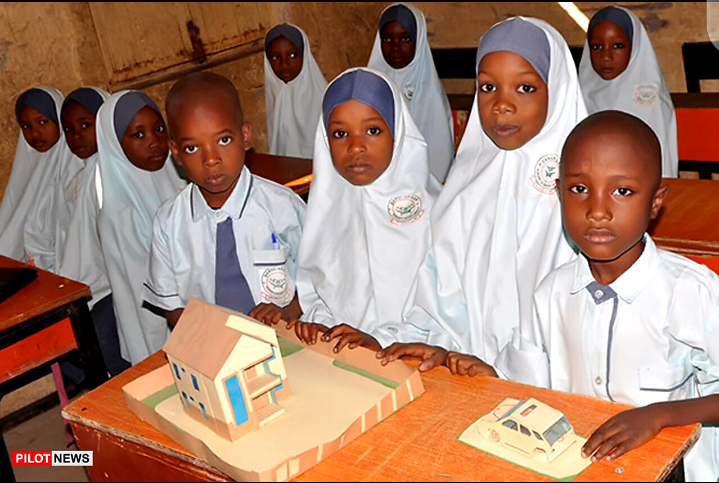 The North-Western Nigerian state has witnessed heavy bandit attacks in recent months, leading to loss of lives and properties, captives, and internally displaced persons.
The government of Zamfara State has announced the resumption of academic activities for primary and secondary schools in the state after shutting down for over four months.
Schools in the state were asked to resume today, Monday, January 17, 2022 in a statement released by the spokesperson for the Ministry of Education, Mallam Shehu Ibrahim.
According to the statement, primary and secondary schools classified in the safe "green'' and "yellow'' category by the ministry of education could now resume normal academic activities while schools in the "red" category would remain closed until security challenges in such areas are dealt with.
"However, schools that were in the "red'' category remain closed until when the security situation improves, "Mr. Shehu said.
The Ministry of education spokesperson further disclosed that officials from the Ministry of Education and zonal directors would move around to monitor the level of compliance within the state.
It will be recalled that schools in Zamfara were closed down in September 2021 after the upsurge in banditry attacks in the State.
Governor Bello Muhammad Matawalle had ordered the closure of all schools after bandits heavily attacked Government Day Secondary School, Kaya, in Maradun Local Government Area (LGA), abducting 80 students and three teachers during the attack.
Five of the students had escaped narrowly few days after the ugly incident while the remaining 75 students and their teachers were eventually rescued later by the collaborative effort of the government.
Zamfara State has been subject to several bandit attacks in recent months as government, individuals, and communal groups continue with renewed efforts aimed at curbing insecurity in the Northern Nigeria state.
Source
LIB