People Adore My Sister More Than Me- DJ Cuppy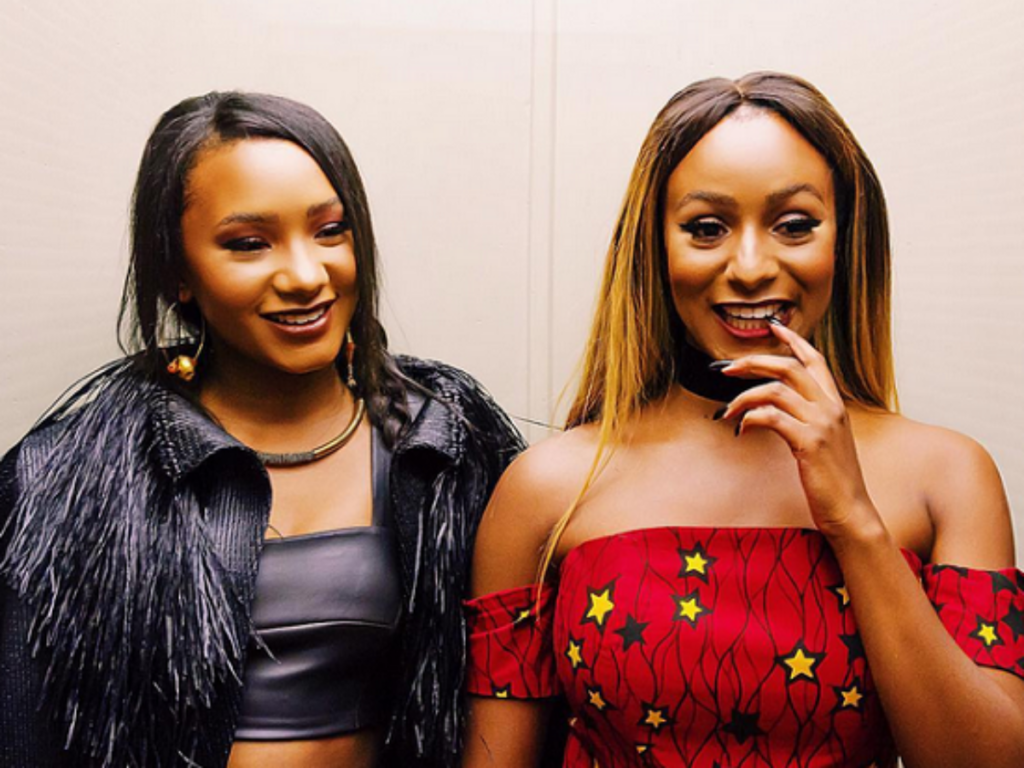 Cuppy hailed her sister's gracefulness.
Billionaire daughter and a disk jockey, Florence Otedola, popularly known as DJ Cuppy has revealed that people adore her sister, Temi Otedola, more than her.
She disclosed this in an Instagram live chat with former BBNaija housemate, Kiddwayya. The musician noted that someone made her feel insecure about her current look.
"I feel like one of the issues with this guy was maybe my hair. And he made me feel really insecure about it," she revealed.
DJ Cuppy added that though she and her sister were born of the same parent, they will not look alike, irrespective of the comparison. She noted that her sister, Temi, is a fashionista and she doesn't think they can ever look alike. While highlighting the attributes of her sister, DJ Cuppy noted that people adore her sister more because of her looks.
"We are all born in different ways. Like for example, people adore my sister, Temi. She is such a fashionista, she is so graceful. I am never gonna look like Temi although, we are from the same parents I am never gonna look like her. And that's okay," she said.
Recall that earlier this year, DJ Cuppy changed her look by cutting her hair and dying it pink. While speaking about how she feels about her new look, Cuppy said: "So, I cut off my hair and that's okay, I am still the same person. I feel like as Nigerians and as young black people, we need to stop being so on the surface.''
DJ Cuppy is the daughter of Nigerian billionaire, Femi Otedola. She grew up in Lagos State, where she started her education before relocating to the UK at the age of 13. Cuppy holds a degree in Business Economics from Kings College London and a postgraduate degree in Music Business from New York University.
Source
The Nation