Police Helicopter Carrying Six Passengers Onboard Crashes In Bauchi State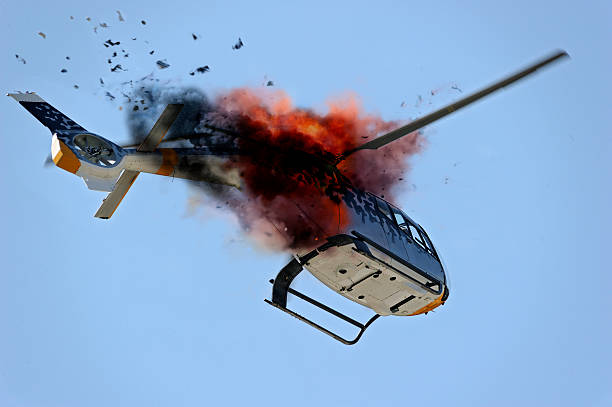 A helicopter belonging to the Nigerian Police Force has crashed in Bauchi State after an undisclosed fault.
According to a report released by the Accident Investigation Bureau, on Thursday, January 27, 2022, the plane took off from the Abuja Airport by 4:54 pm before the accident occurred in Bauchi at exactly 7:30 pm on Wednesday.
An official statement signed by the AIB disclosed that six passengers were onboard when the terrible incident occurred, adding that no death was recorded although a few injuries were sustained.
"On 26th January 2022, Accident Investigation Bureau, Nigeria was notified by Nigerian Airspace Management Agency about an accident involving a Bell 429 helicopter with Registration Marks 5N-MDA owned and operated by Nigeria Police Force. The accident occurred on 26th January 2022 around 7:30 local Time) at Bauchi Airport," the statement read.
"The NPF helicopter had departed Abuja at 16:54 UTC for Bauchi with six persons onboard maintaining 5,500ft.
"There were some injuries but no fatality."
The agency further appealed to members of the public who possessed evidence about the incident at their disposal not to hesitate to present them as they proceeded further in their investigation.
"The investigating agency, AIB-N needs and hereby solicits for your assistance. We want the public to know that we would be amenable to receiving any video clips, evidence, or information any member of the public may have of the accident that can assist us with this investigation,'' the statement added.
This is not the first time that an aircraft belonging to Nigerian security forces would crash. Recall that on May 21, 2021, the aircraft that killed former Nigerian Chief of Army Staff, Lt-Gen Ibrahim Attahiru, and ten other military officers crashed in Kaduna State.
As investigations are ongoing, many Nigerians have called for a probe into the cause of the incessant plane crash and forestall future occurrences.
Source
Pulse NG