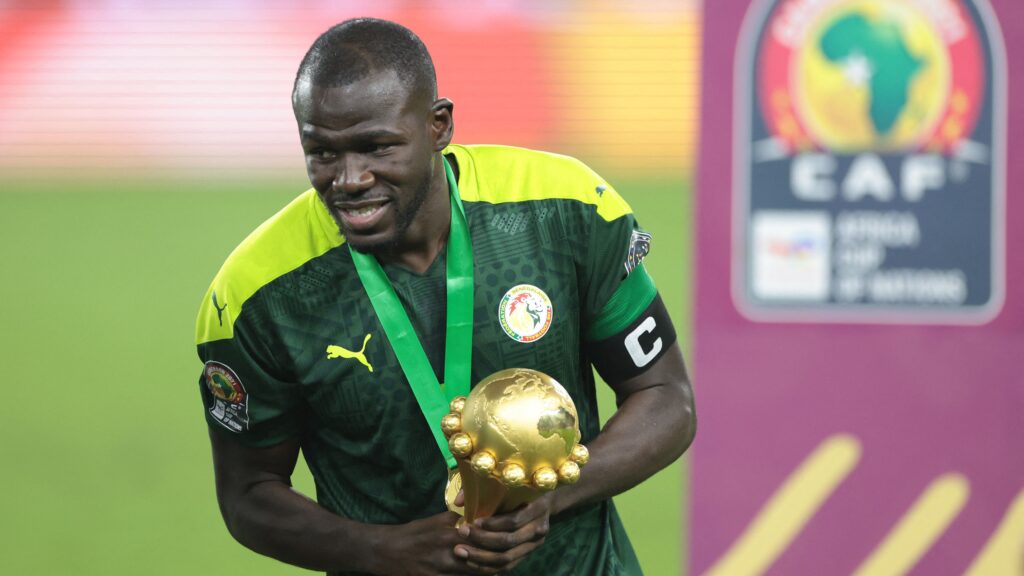 The Chelsea defender was unimpressed with his former club president's statement on Africa's biggest football event.
Senegalese national team captain Kalidou Koulibaly has condemned the remarks of Napoli president Aurelio De Laurentiis who made public his plan to tell African players to sign an agreement barring them from representing their countries in the Africa Cup of Nations before being given a contract in the Italian Serie A club.
Koulibaly who left the Italian side for English Premier League giants, Chelsea FC, this summer condemned the statement of the Italian football chieftain, and called for respect.
"Its up to him if he wanted to do this, but for me the most important thing is to respect everybody," the 31-year-old defender told a news conference in London.
The next AFCON is scheduled to hold in January 2024 in Cote d' Ivoire just like the 2021 edition which saw African players representing European sides leave for the continental showpiece while the season was still on.
Napoli had to do without the services of Koulibaly and Cameroonian star Andre-Franck Zambo Anguissa in January 2022 as they travelled to Cameroon for the 2021 AFCON, a move that threatened Napoli's quest for a top-four finish and the Italian Serie A title.
Koulibaly understands the impact of AFCON on European teams, but urged De Laurentiis to show respect towards African national teams.
"When I played there, I was playing also for Senegal, and I won the AFCON with Senegal when I was playing with Napoli. It's true that it was a difficult moment for them when we went to AFCON, but we won it and I'm really happy today. You cannot speak for African national teams like this, I think. You have to have respect as you have for other national teams. As captain of Senegal, I think that this is not a good way to speak about African national teams. But I respect what he thinks. If he thinks the team can play without African players, it's up to him. But I think not everybody has the same idea as him at the club. I know that some people who are part of this society and team do not have the same idea as him. It's not the idea of the society or the city, because the city is very respectful.''
Koulibaly
Critics have condemned the timing of the AFCON and urged the Confederation of African Football (CAF) to set a template for it to hold by the end of the season rather than mid-season when clubs need the services of their players.
Source
Daily Trust
Featured Image Credit: Getty Images